Financial Services (FinServ)
Buy Now Pay Later in 2022: A Fintech and Retailer Revolution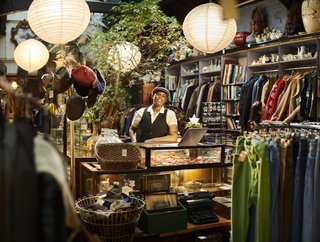 Discover some of the newest trends for buy now pay later in 2022, including the latest developments in the industry and a look at how it influences retail
Few fintech sectors have seen more change and more growth than retail finance. The market has more than doubled over the past five years, now sitting at an estimated value of US$2.5tr. It's growing at an annual rate of 20% - and it's not showing any signs of slowing down.
However, what lies ahead in 2022 might steer retail finance, primarily Buy Now Pay Later (BNPL), in a different direction. The size of this market has become impossible for regulators across the globe to ignore, and the repercussions will shape the sector for years to come.
Make no mistake, this market is not shrinking anytime soon. Still, in 2022, regulation will make this market safer for consumers, changing the way retailers and lenders collaborate to deliver new and innovative solutions at the point of sale.
Regulation
The Financial Conduct Authority (FCA) in the UK released the Woolard Review in early 2021 outlining its plans for regulating the market. Since then, authorities and regulators across the globe have taken similar steps.
While it's unclear exactly what this regulation will entail, it will be sure to have a significant impact on the way BNPL providers currently operate, and they will have to adapt quickly.
The aftermath could affect traditional lenders, such as banks, positively and the early, unregulated trailblazers less so. Let me explain why.
Traditional lenders
Slow-moving lending giants don't work quick enough to catch on to the latest fintech trend. Creating a BNPL solution is an almost insurmountable task for a bank with lots of moving parts and tangled wires developed over decades; it would just be too expensive and too time-consuming for them to even consider it. By the time their product is developed, the fintech world has evolved, and they're well behind the curve, having wasted an awful lot of time and money to get there.
However, one thing banks are always one step ahead on is regulation. Decades of experience in adapting quickly in response to new regulation has meant that banks have maintained their credibility and trustworthiness, two vital ingredients for the BNPL world in 2022.
But even without that, this year presents an exciting opportunity for bigger, traditional lenders. While the fintech disruptors (less familiar with walking the regulatory tightrope) get their heads around the changes, banks will be able to close the gap and look to take charge of this trillion-dollar market.
Retailers
Retailers have a slightly different future ahead of them due to impending regulation. Most online retailers now offer some form of BNPL option at checkout, and many offer more than one, partnering with multiple fintechs like Klarna and Clearpay for example.
How BNPL providers deal with new regulation is what's being dubbed 'Klarnage.' This gives some inclination of how the disruptors are expected to handle things (i.e., poorly) which causes problems for retailers.
If BNPL providers act like they're expected to in the face of regulation, retailers partnered with certain providers could face backlash from the media too. They're likely to get caught up in the media storm, which will affect their brand image.
This issue is exacerbated by the fact that retailers regularly hand over their entire customer journey to BNPL providers at the point of sale, directing customers through to external websites or to set up separate bank accounts.
All in all, unless retailers choose to offer their own BNPL solution – again facing the costs involved in doing so - they will likely get caught up in the 'Klarnage' fallout.
Innovation
While it's looking slightly rosier for retailers, they face the same problem as banks, namely, the need to develop their own BNPL solution that they can control. One option is to build their own solution, but, as I've highlighted, that seems impossible given the costs and timescales involved.
With a booming market, there are naturally many different solutions on offer, as more and more players seek to enter the market. While this can cause a headache for potential buyers on both the retailer and banking side, it does breed disruption and innovation. One solution that solves this issue that both lenders and retailers face is a whitelabel retail finance platform that connects the two together.
By integrating a trusted BNPL solution quickly and seamlessly into their existing systems and processes (connecting directly with retailers), established banks can enter the space at this pivotal moment, potentially getting ahead of the fintech disruptors. Retailers, meanwhile, can avoid the fallout of BNPL providers failing to address regulation effectively.
2022 is a very exciting time for all involved (except perhaps the fintech disruptors). With innovation and regulation merging at this central moment, lenders and retailers can engage in this space like never before and transform the way BNPL works for the better.
***
About the Author: Neha Mittal is the Interim CEO of Divido.