Financial Services (FinServ)
Budget and visa news bring mixed blessings for UK fintech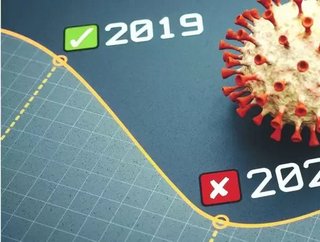 Experts say more support for UK fintech should have been allocated for the industry in the recent Budget, but new visa scheme is welcomed...
A raft of new regulations and measures put in place by the latest Budget and recently launched visa scheme has had a lukewarm reception from UK fintech experts, reports suggest.
While the news from the UK's Chancellor, Rishi Sunak, for 'fast track Global Business Mobility' visas for people with employment offers from British startups, has been welcomed, the 2021 Budget left some industry executives disappointed.
The new visa scheme, which will enable companies looking to employ talent from the EU to no longer seek sponsorship or a third party recommendation, will allow a greater flow of talent into the UK fintech sector.
The move was in line with the recent Kalifa Review, which recommended the British government should open up immigration regulations in light of the fintech industry's continued growth expectations.
Prominent fintech experts have been lobbying since 2016 for a more open approach to hiring fintech talent from overseas as 28% of the UK's fintech workforce are from the EU.
Fintech Budget offerings
Reports show that two key areas in the 2021 Budget, as well as the new visa system, namely loan schemes and funding, could encourage growth in the sector.
The Recovery Loan Scheme will provide loans of between £25,000 to £10m, to assist businesses in their COVID-19 recovery, replacing the Coronavirus Business Interruption and Bounce Back loans.
Fintech lenders including Funding Circle, Starling Bank and OakNorth were accredited to arrange loans under the previous rules, but no announcements have been made regarding the new initiatives. Some experts have expressed concern that fintech will be 'at the back of the queue' under these latest changes, with incumbent banks being favoured.
Funding looks set to improve as the new Future Fund initiative is launched. It is hoped the move will lessen the growth capital gap as £375m in funding will be released for investments in fintech companies that are attempting to raise a minimum of £20m to offset the impact of the pandemic.
In 2020, another Future Fund programme spent £1bn on more than 1,000 technology startups. But the UK still experienced a £15bn growth capital gap that has increased as a result of COVID-19.
Better funding required for fintech
However, while the 2021 Budget revealed some beneficial changes that will impact the fintech industry positively, experts say it does not go far enough in its support of the industry.
According to reports, the gap prevents startups from scaling and it is hoped this years' Future Fund programme will ease the situation, although some commentators believe fintech will require greater funding from private and public sectors to successfully scale their solutions.  
Speaking about the budget, , co-founder and Chairman of leading fintech Azimo, one of the founding members of Innovate Finance, said he was satisfied with the changes."Overall this year's budget delivers important measures around talent and capital to ensure the UK can remain competitive with other financial centres post-Brexit.
He continued, "The ultimate goal of many founders is to hit the public markets so the adaptation of the UK's listing regime to be more focused on the needs of fast-growing technology businesses is good news. This year alone nearly 180 Spacs have filed in New York; Frankfurt and Amsterdam both had their first blank-cheque listings but London has seen nothing. Let's hope this starts to redress the balance."
Kent added, "We also welcome the budget's announcement of a UK visa scheme to help fintech firms attract more mobile global talent following Brexit. Executed well this will assist in widening the pool of digital human capital we need to help rebuild our economy and to help maintain the robustness of our multi-billion pound fintech sector."
However, some experts felt more should have been done to assist fintech growth. , general manager of EMEA at fintech Airwallex, said the Budget should have had an even greater focus on its fintech initiatives. He said that the government's watch and wait approach could be detrimental to the industry, especially in light of the Kalifa Review.
Rose urged the government to act quickly and develop a "unified strategy for the fintech community" to appeal to fast-growth companies, saying, "At a time when Brexit and Covid-19 have drastically altered the business landscape, the UK does not want to lose its position in the market. Fintech should continue to be a driving force for the UK by creating a global hub of quality jobs and financial inclusion."