Financial Services (FinServ)
BitClout creates the first 'social media stock market'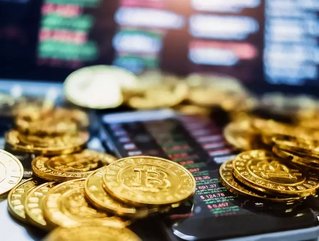 Combining blockchain tech with cryptocurrency, BitClout is the first instance of a unique new concept in finance: a social media stock market...
Started in March 2021, describes itself as "not a company" but rather an "open-source blockchain" that functions as a social media platform.
People are given the opportunity to 'invest' money in the social standing of famous individuals such as Elon Musk, Ariana Grande, Kim Kardashian, and others. The value of these individuals (contextualised as a 'coin') can be directly affected by their actions, wherein positive actions lead to an increase and vice versa.
In BitClout's official it claims that there is "no company behind it - it's just coins and code." Those who wish to purchase a 'creator coin' asset can do so by first purchasing Bitcoin and then . Furthermore, the value of BitClout doubles per every million sold, which the document claims creates a 'natural scarcity' greater than Bitcoin's.
Crypto that commoditises people
It should be noted that the individuals commoditised under the BitClout model have no direct affiliation with the platform and receive no direct benefit from their coin's value. However, they can 'claim' their coin and link it to official social media accounts (NOTE: this also does not provide any form of monetary remuneration).
The exact nature of 'investing' in BitClout remains unclear. Over US$225m has been processed, yet buyers do not currently have the option to extract the value they put in.
BitClout states that it hopes to integrate future benefits such as:
"Stakeholder meetings" where the asset individual interacts with their investors
Levels of access dependant on the amount one chooses to invest
Premium content available only to investors
These proposed features bear a resemblance to 's business model, with the caveat that certain individuals on BitClout may not necessarily be entertainers and therefore might not want to generate content for an audience.
Decentralising social
The white paper describes the BitClout concept as an "emerging phenomena"; indeed, the website compares Bitcoin's recent impact of "decentralising money" with its own efforts to "decentralis[e] social."
"[W]ith BitClout you can buy someone's coin and then retweet them, which makes it so that you're not only along for the ride financially if they blow up, but you also get bragging rights.
"Imagine the difference between being able to say 'I retweeted her early on' vs being able to say 'I bought her coin when it was $0.50 and now it's $500'."
Whether BitClout becomes a template for the future or merely a phase in finance's development, the willingness of investors to pour millions of dollars into the speculative new market indicates that interest clearly exists.
The future of investment could conceivably include some form of 'social media stock market' - a concept that could one day include everyone, not just the rich and famous. The socio-economic implications of doing so, however, would need to be carefully considered.
Image source: BitClout white paper (page two)