Financial Services (FinServ)
BBVA launches Bitcoin trading and custody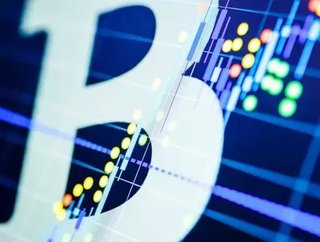 Spanish banking giant says it is the 'right moment' to explore crypto services and will launch next January in Switzerland...
Spain's second biggest bank will launch its cryptocurrency trading and custody service in January 2021.
BBVA's Swiss division will handle the rollout, which initially will be dedicated to Bitcoin before exploring other virtual currencies. The bank says it has spent more than five years researching blockchain and its various applications, believing now is the 'right moment' to launch into the burgeoning market in response to rocketing demand. 
BBVA customers will be able to buy, sell, hold and trade Bitcoin with 'all the guarantees of any other banking service'. 
The service will launch in Switzerland 'due to the fact that it is the most advanced European country in terms of regulation and adoption of digital assets," the bank said in a press release. It also highlighted the 'wide array' of blockchain companies in Switzerland, making it a strong crucible for wider adoption in Europe.
"Digital assets have enormous potential to transform the way value and information are exchanged through blockchain technology," said Alicia Pertusa, Head of Client Solutions Strategy at BBVA. "Financial institutions, in collaboration with supervisors, can play a relevant role in the integration of digital assets in current markets and infrastructures." 
Are banks ready for Bitcoin?
Bitcoin and other major altcoins have returned to the fore as potential solutions to the myriad issues thrown up by the COVID-19 pandemic, including international payments. Cryptocurrencies are attracting vast new stores of personal wealth and institutional capital. Bitcoin rose to a new record value earlier this month at $19,920.53, the first new trading peak since 2017. 
In the UK, Bank of England Governor Andrew Bailey confirmed the bank is exploring launching its own virtual currency. "We are looking at the question of, should we create a Bank of England digital currency," he said, adding that such a move would have "huge implicaitons" on payments and society. 
Across the pond, digital currencies are also gaining favour in the mainstream. "Even the highest echelons of US financial system seem to be considering how crypto may fit into the post-Covid reality," Dacxi MD Katharine Wooler wrote in a recent column for FinTech Magazine, as officials explore avenues to future proof the USD in an increasingly global, digital financial system.