Financial Services (FinServ)
Ant Group's record $34bn IPO suspended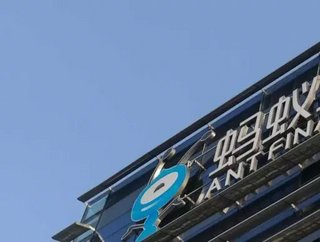 Regulatory scrutiny puts a halt on the Chineses fintech giant's market debut just days before trading was due to open...
Ant Group's record-breaking IPO has been suspended in both Hong Kong and Shanghai, just days before trading was due to open in a colossal dual listing.
Chinese regulators called senior Ant executives, including controller Jack Ma, to a meeting on Monday, during which it was made clear the fintech giant would be subject to greater governmental oversight. 
In a statement on Tuesday, the Shanghai stock exchange said: "Your company has also reported significant issues such as the changes in financial technology regulatory environment. These issues may result in your company not meeting the conditions for listing or meeting the information disclosure requirements."
Chinese regulation tightens
Sources for the FT believe the decision to block Ant's floatation would likely have been signed off by the Chinese president Xi Jingping. A spokesperson for the nation's foreign ministry, Wang Wenbin, said the suspension is intended to preserve the stability of the markets and "protect investors' interests". 
That statement gels with new regulations proposed by China's central bank, The People's Bank of China, and the China Banking and Insurance Regulatory Commission. On Monday the institutions drafted new rules on microlending that could curb the profits and growth of fintechs in the region. 
The introduction of further compliance costs, or restrictions on the size of loans suggested in the draft could impact digital lenders, particularly startups and smaller entities that would be unable to soak up new fees. It would also hamper the flow of credit to areas of the Chinese economy that need it most to bounce back from the COVID-19 pandemic as SMEs struggle to access loans from banks and traditional channels. 
The IPO was poised to raise more than $34bn in what would have been a world-record market debut. Ant set the price of its shares last week in a dual listing on Shanghai's Star Market for Rmb68.80 ($10.26), and in Hong Kong for HK$80 ($10.32) a piece. 
The stall sent waves across the market which saw Alibaba, which owns around a third of Ant Group and whose technology underpins its payments system, fall 9% in US trading on Tuesday.
Trading in Ant Group shares was set to open on Friday 6 November