Financial Services (FinServ)
7 Useful Ways Technology Improves the Lending Process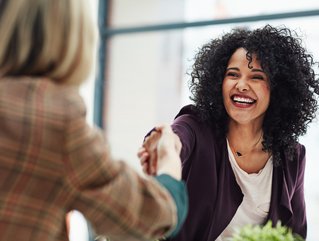 In this era of digital transformation, there are new opportunities waiting for companies that can take advantage of using financial technology
Lenders of all shapes and sizes depend on modern technologies to do more than simply get the job done – they can now do so in a more informed, efficient manner that benefits them and the client. Whether to provide increased consumer control, more lending options, faster application processing or otherwise, there are many ways that modern solutions make life better. Today, let's explore several of these benefits in more detail. 
Data-driven decision making
The more detailed of a background you have of a prospective client seeking a loan, the more suitable of a decision you can make. Thanks to AI and automated machine learning, lenders don't need to manually sift through documents and histories to make well-informed choices regarding an application. In effect, this speeds up the lending process without introducing any unwanted inaccuracies or overlooking important data elements.
A more streamlined road to approvals and subsequent payouts
With internal process refinements comes a luxury for lenders: the ability to allocate manpower and resources more effectively. This potentially enables the ability to better serve more customers in a more time-efficient manner without rushing, which translates to a generally smoother, shorter road to approval. If there are barriers to approval, of course, they should be flagged and addressed before moving forward.
Alternative lending solutions
Innovations like peer-to-peer lending have paved the way for continued lender process refinement, again reducing the delay between loan application, approval, and the provisioning of funds. With this example, the more traditional approach of accepting deposits before offering loans isn't a necessity. The turnaround time via alternative lending methods like these is therefore typically much shorter – even within a day or two in many cases. During a time when waiting for essential funds is often not an option, this is a process improvement that should be considered a top priority in the ever-competitive lending sphere.
Reduced process bloat
With that time saved, without sacrificing service efficiency but rather improving it, comes the ability to better allocate resources and manage overhead. Moreover, by letting AI, machine learning, and automation manage all processes that can realistically be taken care of by software rather than manual labour, you'll be lessening the load on the shoulders of hardworking team members. This makes it more feasible to switch employees onto more urgent projects, process improvements, strategy planning, and otherwise while modern technology tackles much of the busywork.
More cost-effective lending operations
Of course, saving on overhead costs can make a tremendous impact on your own finances and available resources as a lender. From everyday office expenses to long-planned cloud migration projects, security improvements, increased hiring and worker training, there are many ways you can make use of having more cost-effective lending operations. 
Not only that, but you can pass these savings onto your clients to make life better for them. For example, you might be able to cut back on the current interest rates, especially if there's plenty of demand from prospects for loans and you can process their applications in a well-informed manner. Alternative routes include the development of mobile applications, software tools, and other companion solutions that make the lending experience more streamlined and informative for customers. This could even lead to more savings by doing away with outdated, clunky portals and replacing them with more secure, modern, and easy-to-navigate systems.
Improved security and compliance
A significant benefit of adopting modern technologies is that you're better positioned to maintain modern security standards. This is essential for a lender as they must remain fully compliant in many areas, including data privacy, cybersecurity, fraud detection, cloud governance, and otherwise. Systems like Blockchain are instrumental in these areas, with many such solutions harnessing predictive analytics, AI, automated machine learning, and other elements to help lenders look after their customers and finances.
Not being stuck in the past
The only way to truly improve the lending process is to be open to change, and many organisations struggle to do so by clinging to outdated, woefully inefficient legacy hardware and software. This, in effect, translates to having outdated internal processes, the burdens of which are then passed along to customers while slowing down your operations. Therefore, with the right strategy and careful, calculated refinements, a modernised lending process including elements like digitisation and cloud integration reduces this friction and many subsequent risks. 
There's never been a better time to take your lending operations to the next level. Regardless of your organisation's size, process complexities or client base, the rewards of doing so are well worth it. By keeping up with the latest proven innovations and integrating them where it makes sense, you're positioning your capabilities to not only remain aligned with the needs of prospects – you're also maintaining your position as a viable competitor well worth the time and expense. 
***
About the author: Rebecca Avram is a Mortgage Advisor at Seniors Lending Center. Rebecca's non-cookie-cutter mortgage approach asks the right questions, figures out her client's needs, and matches these needs to the appropriate lender. Rebecca is a member of the Mortgage Brokers Association of British Columbia. This professional association seeks to expand the knowledge and relationships of its members beyond the content of the UBC exam requirements by providing ongoing educational and networking opportunities. Rebecca loves to keep up-to-date by subscribing to numerous industry journals and trade publications that she reads and finds extremely helpful when providing service to her clients.