Financial Services (FinServ)
2021: An end to intermediaries and manual processes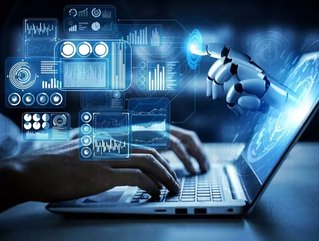 Matthijs Aler, CEO of Ohpen, details the broad changes in finance that could give decision power back to customers...
That COVID-19 has accelerated burgeoning trends related to digital technology seems, at this point, to be practically incontestable. Matthijs Aler, CEO of Dutch fintech , spoke with us about the liberating effect this could subsequently have on the industry and why post-pandemic finance could be significantly different for customers. 
With a platform that creates "limitless freedom" for supporting current accounts, savings, investments, loans and more through cloud-native core banking, Ohpen is on a mission to "liberate banks from their legacy systems and processes."
"We've all seen how banks have stepped it up when it comes to digital onboarding and process handling amidst the crisis, helping fill the void created by lengthy queues on customer telephone helplines," says Aler. "However, opening a bank account remotely just scratches the surface of what can or should be done."
The rise of 'DIY finance'
Reflecting on past paradigms, Aler feels assured that 2021 will yield notable optimisation. Specifically, examples of what he calls 'DIY finance':
"Gone will be the days of trying to tally up the cost of a particular house before entering into arduous mortgage negotiations with an advisor. 
"Instead, we'll see financial institutions increasingly use the remote appraisal mechanism, plugging into an expanded range of trusted data sources, including credit history information, fiscal data, community-based valuations as well as Google Maps indicators."
There will also be efficient document management systems made available to customers, therefore enabling them to conveniently upload PDF documents from their smartphones. Back office RPA (robotic process automation) would then scan, parse and extract the necessary data.
Not only will this speed up processes dramatically but, when combined with customer-permitted access to data, could reshape credit scoring and underwriting to be more accurate.
"In SME lending, the same thing will happen," posits Aler. "With over 50% of SME lending applications still requiring manual revision, in the immediate future entrepreneurs will also follow this same premise to instantaneously find out how much financing is available to them.
"We're already starting to see it in the UK with the closure of bank branches, but next year will be the awakening of what is truly possible for digital financial services. 
"2021 will see smarter straight-through-processing, bidding good riddance to the intermediaries and manual processes that have historically complicated banking for consumers and businesses alike."