Financial Services (FinServ)
10 fintech startups selected for accelerator programme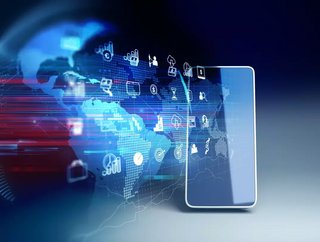 The LHoFT Foundation has announced the 10 Fintech startups selected to take part in the Fall 2021 digital edition of Catapult: Kickstarter
Luxembourg House of Financial Technology (LHoFT),  a public-private sector initiative that drives technology innovation for Luxembourg's financial services industry, has announced the second editor of its programme for FinTech startup development. 
Building on the success of the Summer 2021 Edition of Catapult: Kickstarter,  the organisation received 187 applications, an increase of 74% compared to the first edition. The programme will close on the 26th of November with a final digital pitching event, in front of a top-notch jury, investors, and audience members.
Developed by the LHoFT Foundation and supported by Luxembourg Ministry of the Economy, Catapult: Kickstarter Fall Edition targets 10 new five-star Fintech startups with the aim to develop their business models with a focus on business scaling and risk management.
Nasir Zubairi, CEO of the LHoFT, commented: "After the resounding success of the first edition, we are really happy to launch the second edition of Catapult: Kickstarter. The 10 selected Fintech firms are all exciting businesses with high relevance to the Luxembourg financial centre, addressing some key challenges and opportunities for local actors."
The 10 startups chosen 
Cent Finance – United Kingdom

digitalUs – Luxembourg

Finanzmining – Germany

FLEXVELOP – BNPL+ Fintech – Germany

FUNDSaiQ – United Kingdom

goscore+ – Norway

Schwarzthal Tech – United Kingdom

Thread labs – France

Trensition – Belgium

Velotix – Israël
What does the programme entail? 
In order to effectively leverage the strengths of Luxembourg's community and capabilities, the selected firms focus on delivering services to financial institutions (B2B), with particular emphasis on Insurtech, Regtech, Fundtech, Cryptocurrencies and Digital Assets, B2C payments, and Cybersecurity.
The two-week digital programme is tailored to the particular stage of the participating Fintechs and is structured around classroom tutorials, customer discovery, challenges, one-to-one meetings, pitching sessions, entrepreneurs feedback sessions, and mentorship sessions.
The 10 participating Fintech companies will meet multiple partners across those two weeks, including Luxembourg For Finance (LFF), Expon Capital, and Middlegame Ventures (MGV), guiding them through business models, funding strategies, and industry product testing.
Franz Fayot, Luxembourg Minister of the Economy, added: "In line with the aims of the Ministry of the Economy, Catapult: Kickstarter enhances the Luxembourg start-up and digital ecosystem by enabling young innovative companies active within data, AI, Fintech and cybersecurity, to partner with the financial services industry. After a successful first edition, we are looking forward to seeing what this new cohort will bring, enriching Luxembourg's diverse and impactful Startup Ecosystem."