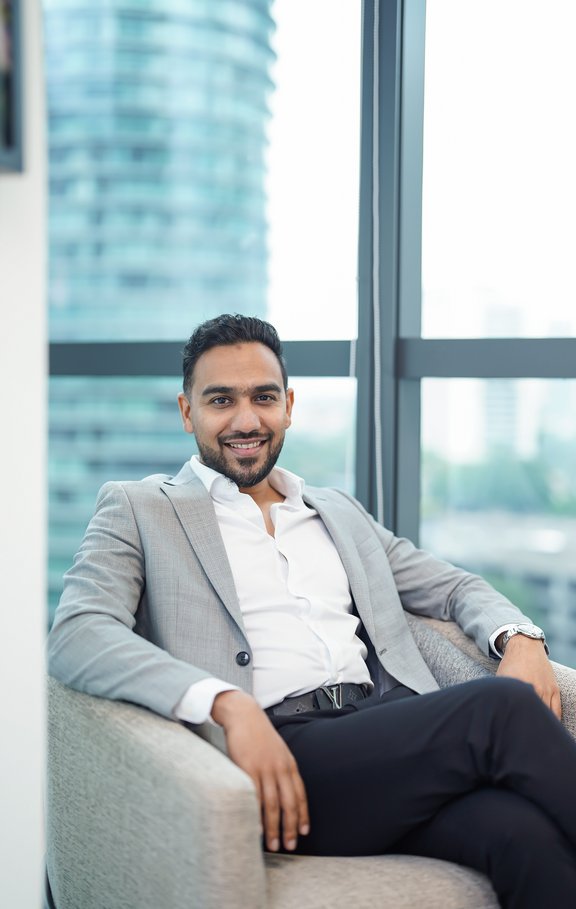 Arsalaan Ahmed
CEO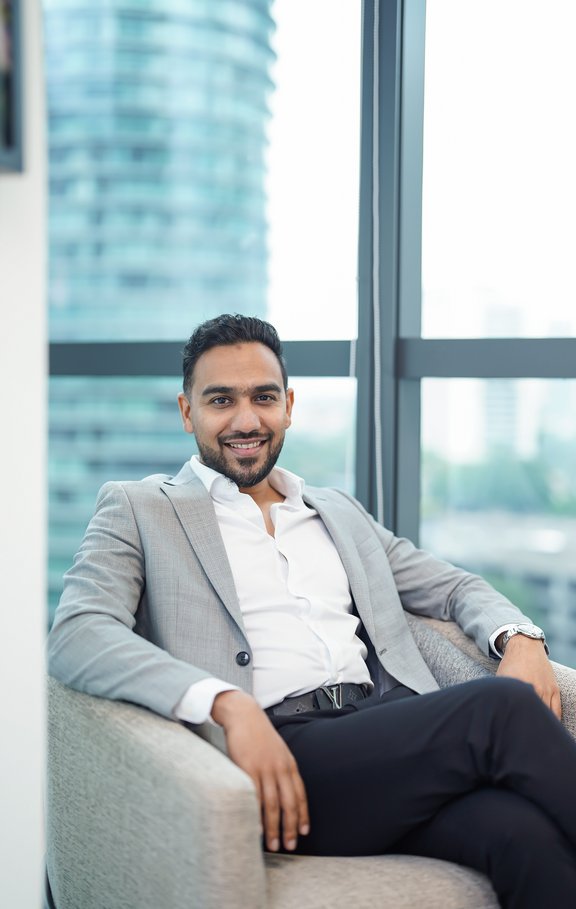 My name is Arsalaan Ahmed, people call me Oz. I'm the CEO of Al Rajhi Bank Malaysia and my role is to work with the great team that we have in order to forward the bank strategy, keep really strong governance and to keep our culture strong and growing.
For our business, what we do is that we provide a place that customers can keep their money safe and they can transact with their money. At the same time, we offer financial services back to customers as well in terms of financing and other financial services to really help them in their journey. The important part of what we do as an Islamic bank is that we only do things that are good for individuals and society.
Our business strategy in the past has been focused on corporate and retail business in traditional banking methods. We will continue to do that and services our customers. But as we go into the future, we're also launching a digital bank that will give the best-in-class digital experience and a broad range of products and services.
The current projects that the bank is working on: firstly, it's on ensuring our existing corporate and retail business are doing incrementally better at servicing our customers. Secondly, we're focused on sustainability, where we're trying to align our business activities more closely with the concept of triple bottom line, which is not just about economic prospects of profits of prosperity, but also in terms of impact on people or society and impact on the planet or environment. And our third major project is around developing and delivering a best-in-class digital bank that will be best-in-class for Malaysia, and potentially also in Asia, servicing retail customers who are mass and mass affluent, as well as SME customers.
Company Reports with Arsalaan Ahmed
Interviews with Arsalaan Ahmed
Videos with Arsalaan Ahmed