Why Mexico & Brazil are leapfrogging PayTech to get ahead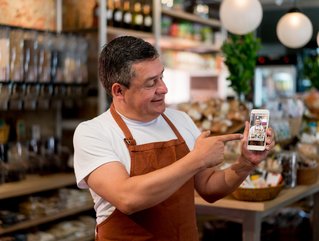 David Lambert, CEO of Transact365, discusses the development of digital transactions in LATAM and how the payment sector has changed
For the majority of the payment industry's history, innovation has been led by multinational payment organisations. Having established a foothold in advanced economies and setting the groundwork for digital payment processes, these renowned brands are now responsible for the majority of payments facilitated in Western markets.
Now, the payments sector has changed. Whereas markets with digitally empowered consumers were previously the focus of the payments sector, the sector has now shifted to focus on emerging economies with growing consumer populations.
The implementation of sophisticated payment systems in these untapped markets is significantly different to the previous experiences of digitally advanced countries in Europe, APAC and North America.
There are two reasons for this. The first is linked to the enablers of payment processes in emerging markets. Instead of multinational payment organisations expanding into these locations, the charge is being led by fintech companies. These payment service providers are agile entities that understand consumer preferences of emerging markets when it comes to payments.
The second relates to leapfrogging - a trend whereby traditional stages of technological development are bypassed, or alternative paths of technological evolution are explored.
As a payment service provider with a presence in Latin America (LATAM), we have witnessed the impact leapfrogging trends are having on the payments sectors. And of the geographies we currently operate in, Brazil and Mexico are creating new paths for the adoption of payment services, led by the increasing use of mobile phones.
Mexico's ecommerce industry driven by high mobile adoption
At the moment, Mexico can be classed as a cash dependent economy. Even with the COVID-19 pandemic, perceptions of cash as a store of value and reserve has meant the cash in circulation is high when measured against GDP. Only 37% of Mexican adults have access to bank accounts. Despite this, it is estimated that Mexico will be the eighth largest ecommerce market in the world by 2023.
The rise in ecommerce is partly a result of Mexico's mobile penetration. The country has one of the highest mobile phone usage rates in LATAM. This allows the population to effectively engage with offshore merchants via online e-commerce sites. The challenge is ensuring they can make payment for these services via their phone - a problem that is effectively being addressed by the availability of local payment options on these e-commerce sites.
A similar experience is being documented in Brazil. Recognised as the largest e-commerce market in LATAM, online shopping revenue reached 126.3 billion Brazilian Reals in 2020, which is more than double the revenue recorded in 2018. This substantial increase is a reflection of mobile phone adoption which is responsible for generating most of the e-commerce revenue.
5G services were launched in 2020, and smartphone adoption is estimated to reach 89% by 2025. Local payment options are also important for consumers. The 2022 Global Digital Shopping Index revealed that consumers in Brazil are nearly twice as likely to shop with merchants who offer their preferred local payment methods. It was also reported that over half of Brazilian merchants offer digital profiles and three in four offer voice pay.
Leapfrogging trends is a core reason why LATAM, and other emerging markets, are the forefront of payment service adoptions. As more consumers become digitally empowered, the potential of e-commerce in these countries cannot be underestimated. For offshore e-commerce businesses, these markets represent a new source of revenue growth.
About the author: David Lambert is the CEO of Transact365, a major player in the online money transfer scene in the UK with a robust global presence. Recently, Transact365has expanded into Latin America.