What's Next for Jack Dorsey? Will He Focus More on Fintech?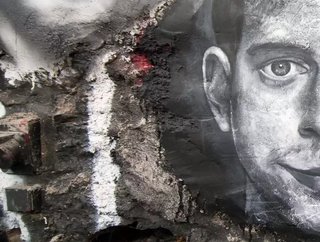 Jack Dorsey made the headlines once again yesterday by announcing he's stepping down from his role as CEO of Twitter. Will he focus on fintech next?
Yesterday reports circulated on social media platforms that Jack Dorsey, Twitter's Chief Executive Officer, had left his position. At 3:59 pm GMT, the seasoned entrepreneur confirmed the news in the form of a tweet with a corporate statement attached.
Jack has been a core figure within Twitter since he helped co-found it in 2006, but this is not his first time leaving the social media platform. In 2008, he left Twitter to start Square, which was founded a year later in 2009. Before long, he was back at Twitter as its interim CEO in 2015, which lasted six years.
Parag Agrawal, formerly Twitter's Chief Technical Officer, took over the CEO role. He is the fourth CEO in the company's history, following Jack Dorsey, Evan Williams, and Dick Costolo. "He leads with heart and soul and is someone I learn from daily. My trust in him as our CEO is bone-deep," said Jack about Parag.
Jack Dorsey and the Future of Twitter
During his time as CEO of Twitter, Jack Dorsey has had a lot of success, and he's been at the forefront of some significant changes in the tech industry. He helped to bring about a new wave of social media, which redefined the modern world, from politics and journalism to entertainment or technology.
According to Gil Luria, Technology Strategist at D.A. Davidson, "Twitter's business is doing better than when Mr Dorsey took over as CEO in 2015 but has been largely left behind by Facebook/Meta, which was a comparable-sized company when they went public. Twitter has failed to adapt to the changing landscape in social media and evolve through acquisition and innovation the way Facebook has. With a full-time CEO, Twitter has a chance to reinvent itself and find new ways to innovate and improve monetisation."
A new executive could also help Twitter roll out a know-your-customer (KYC) function for all users on the social media platform and prevent bad actors from utilising the network. Furthermore, it would be a fantastic opportunity for the experienced businessman to focus on other areas where his interest is more focused.
Susanne Chishti, Founder and CEO at Fintech Circle, said, "Jack Dorsey is one of the most successful tech founders in history, launching Twitter in 2006 and Square in 2010. Being the CEO of both companies was an incredible task! I am not surprised that Jack wants to focus on Square now as he owns the largest shareholding of this fintech company and have a bit more of a private life, too."
Now that the billionaire entrepreneur is stepping down from his role as CEO of Twitter, what will be next for him? Will he focus more on fintech? It seems like an obvious choice since it is such an important part of his life and the future.
Financial technology innovation at Square
It is not a secret that Jack is passionate about the future of money, and he often speaks at industry events about fintech. As the co-founder of Square, he has revolutionised mobile payments through its innovative card reader device.
"Twitter may have been his first love, but Square is the bigger success story, a market leader valued at 100 billion that has gone up more than 15x since it became public. Square has successfully navigated many changes in technology and leads the way in merchant acceptance and mobile wallets. Square will benefit from his full-time attention as it deals with increased competition from PayPal/Venmo, Robinhood and Coinbase," added Gil.
Square's focus on financial technology has helped it to stand out from the crowd and make a name for itself. By allowing small businesses to accept credit card payments, they have been able to increase their market size in many ways, which is valued at around $100bn USD.
According to Radek Zaleski, a Leading Partner at Netguru, "Jack Dorsey left his CEO role with a bang. His next move will probably be introducing cryptocurrency payments to the product, as he's been well known for his blockchain ambitions. I couldn't think of a better time to do this, taking into account the current condition of the digital payments sector - over 12 per cent total transaction value annual growth - in which Square operates. It might be a great advantage in a market with such fierce competition."
The increasing involvement of Jack Dorsey in cryptocurrencies
According to Tanner Arnold, President & CEO of Revelation Machinery, "While still well-known for his casual and laid-back approach to dressing and his futurism-laden commentary on his worldview, Dorsey has recently turned his attention to cryptocurrencies, and more specifically Bitcoin."
In 2018, Square enabled Bitcoin trading on the Cash App, allowing customers to buy and sell crypto. It quickly became one of the most popular apps on Apple's App Store and Google Play. In 2020, the fintech firm created the Cryptocurrency Open Patent Alliance (COPA), a non-profit organisation focused on bringing together patents to accelerate blockchain development, which counts Coinbase as a partner.
Bitcoin investments
Square also bought Bitcoin for its corporate treasury, adding $50m in October 2020 and another $170 million in February 2021, investments that have already paid off handsomely. "According to Dorsey, Bitcoin will eventually replace all other currencies as the internet's native currency, and 'the only reason Square became involved with Bitcoin was to achieve that goal,'" said Marc Stitt, Chief Marketing Officer at FMX.
He added, "The founder of Twitter, Jack Dorsey, has long been a proponent of Bitcoin on social media. In March, for example, Dorsey sold his first tweet as an NFT, converted the proceeds into Bitcoin, and donated the Bitcoin to the Covid-19 relief fund in Africa run by GiveDirectly, a charity that distributes cash to people living in poverty."
Decentralised finance (DeFi)
Jack recently announced additional plans for Square, which include a plan for a decentralised finance protocol called tbDEX, where people could exchange cryptocurrencies. The idea behind tbDEX would be to bring liquidity and more exposure for cryptocurrencies. The fintech industry is looking forward to seeing what Jack has in store for them next.
"With Jack Dorsey's departure from Twitter, he has an opportunity to focus on the much-anticipated future of Square's cryptocurrency exchange. If this happens, we can expect the timeline for widespread cryptocurrency adoption as a mainstream currency of choice to accelerate," concluded Gary E. Barnett, CEO at Semafone.
In the future, the new DeFi exchange has the potential to become as large as Square itself in terms of market capitalisation if it expands out as an independent entity, especially if the valuations of Coinbase, FTX, or Binance are any indication. Digital asset exchanges could also be highly profitable in terms of revenue generation.
So, what's next for Jack Dorsey?
In summary, there are many unanswered questions about the future of Jack Dorsey. Still, one thing is clear: he's not staying as the CEO of Twitter, and his passion for financial technology, particularly around the cryptocurrency vertical, continues to grow.
The move towards a cryptocurrency exchange is even more reason to believe Jack's new focus might be on fintech, as he can help lead the way into an era of decentralised currencies and banks. The whole world has been waiting for someone like him with his vision and drive who could finally help create the future of money.