Weavr raises US$40mn to expand Plug-and-Play Finance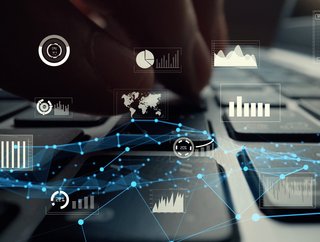 Weavr has raised US$40mn to expand across Europe and the US, whilst making embedding financial services available to any business with a digital presence
Weavr, a London-headquartered technology provider that enables businesses with Plug-and-Play financial solutions, has raised US$40mn Series A funding round led by Tiger Global.
The new funding will support Weavr's international expansion plans, beginning with an official U.S. market launch.
Since introducing its embedded finance platform in late 2020, Weavr has experienced fast adoption of its payment and banking solutions among a range of businesses and industries. This series, which includes participation from Mubadala Capital, LocalGlobe's growth stage Latitude fund and previous Weavr backers QED Investors, Anthemis, Headline and Seedcamp, marks the company's third funding round in 18 months for a total of US$55mn.
Using technology for more efficient processes
Founded in 2019, Weavr provides "plug-and-play" tools for businesses to integrate financial services – such as commercial payments or business payouts – into their existing software applications.
Unlike traditional banking-as-a-service solutions, which offer a selection of APIs that require clients to invest in time-consuming and technically intensive integrations, Plug-and-Play Finance pre-configures APIs into sophisticated, tailored, embedded-finance solutions that clients deploy out of the box without needing to master— or even concern themselves with – the back-end technology powering them.
"We believe an increasingly digital world works better when financial services are provided seamlessly within digital applications. Plug-and-Play Finance is the fastest, easiest and most efficient way for businesses to accomplish this," said Alex Mifsud, co-founder and CEO of Weavr.
"In the past, industry disruptors, like Uber and Amazon, had no choice but to build their finance integrations from the ground up in what was a costly, complex and time-consuming process. Weavr shortens the time to launch embedded financial solutions from many months, or years, down to weeks or even days, while eliminating the hassle of managing compliance and data security."
Building a platform for developer-first financial services
Weavr's solutions are also extensible, meaning that customers can add more financial services as their businesses grow, and even add financial providers to power them in new geographies.
"Weavr has a clear vision for delivering frictionless embedded financial solutions that allow clients to focus on their core business," said Alex Cook, Partner, Tiger Global. "We are excited to partner with Weavr as they embark on international expansion and continue to build the platform for developer-first financial services."
Since 2001, Tiger Global has invested in hundreds of companies across more than 30 countries, including investments ranging from Series A to pre-IPO. The firm aims to partner with dynamic entrepreneurs operating market-leading companies in its core focus areas.