Volante drives global cloud expansion with $35mn growth fund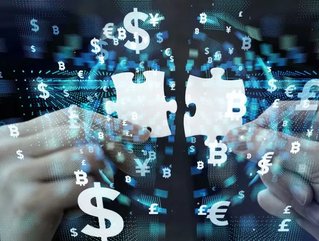 Volante Technologies has detailed its plan to accelerate a global cloud expansion plan to support its payments and financial messaging services...
to accelerate a global cloud expansion plan to support its payments and financial messaging services.
led the USD$35mn funding round, which saw participation from other leading firms in the sector such as , and .
Volante reported that this funding round represents the first in nearly 20 years of organic growth and stated that, in addition to its ambitions with the cloud, the company would focus on new markets, verticals and locations as part of its renewed focus.
Simplifying systems and processes
Older than some other entities in the FinTech world but no less innovative, Volante is digital transformation accelerator that thrives on helping businesses to streamline operations and maximise efficiency.
Currently serving over 100 customers in more than 35 countries, the company's solutions have been incorporated into world-leading banks, stock exchanges, card networks and more. These include , and .
In addition, Volante offers and PaaS (payments as a service): , and .
"We started Volante in 2001 with a clear purpose. We wanted to help financial institutions by providing modern solutions to simplify the complexity of their operations and accelerate business outcomes, from capital markets to custody to transaction banking," said Vijay Oddiraju, Co-Founder and CEO.
The value of stakeholder trust
For Oddiraju, the value of the company has been made apparent by the streams of investment coming from Volante's own stakeholders:
"Today, we process trillions in value and millions of transactions daily for the world's largest banks, financial institutions, card networks, market infrastructures and corporations. We plan to invest further in cloud technologies and into other areas of financial services, as well as new industries. 
"The fact that the majority of our strategic investors are clients is a testament to the mutual trust we have built over the years with a wide range of organisations."
This is confirmed by Vaibhav Nalwaya, Co-Founder and Managing Partner of fund leader Wavecrest, who added that the company was excited to be a part of the development and work closely with Volante:
"Volante has built an impeccable reputation as a fintech that can quickly enter and dominate new markets. Shortly after launching their Volante Designer financial messaging platform, they became providers to some of the world's largest custodians and exchanges. 
"Two years after entering the payments arena with VolPay, they processed the first US real-time payment. Today, they can count four of the top five corporate banks among their more than one hundred customers," he said.