Visa: making digital currencies a mainstream payment option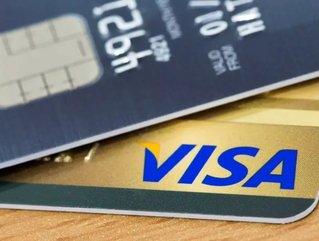 Visa has stated in a blog post that it will be pursuing new courses of action in its ongoing mission to revolutionise payment transactions...
has stated in a that it will be pursuing new courses of action in its ongoing mission to revolutionise payment transactions.
Chief among its new focuses will be blockchain-supported digital currencies (DCs) or 'cryptocurrencies'. Noting that what began over 10 years ago has progressed into the modern, fiat-based DCs now available today, the company appears convinced of their significance for finance moving forward:
"'Stablecoins' [...] have emerged as a promising new payment innovation, combining the benefits of digital currencies with the stability of existing currencies like the US dollar," said Visa.
Digital currencies: shifting into the mainstream
Whereas before DCs were viewed as the domain of FinTechs and startups, Visa contends that more widespread adoption among traditional financial institutions and banks, as well as spikes in consumer and corporate interest seen three years ago, means that they are positively shifting into the mainstream.
In accordance with this assessment, the company has been establishing close links with DC exchange platforms such as and consumer-incentive apps like which reward highstreet shoppers with Bitcoin cashback. 
By doing so it hopes to join DCs to its pre-existing network of 61mn merchants. So far, the company states, 25 digital wallets have linked to Visa, providing consumers with a fast and easy method to spend their digital money at any establishment accepting Visa payments.
"Similar to other digital wallets, digital currency wallets are looking to use the full range of Visa's capabilities, including Visa Direct, which makes it faster and easier for consumers to convert digital currency and push those funds to their Visa credentials in real-time. 
"Much of this work is happening through Visa's programme, which helps FinTechs, including those in the digital currency space, integrate quickly with Visa's global network," the blog post continues.
Advancing popularity
With its global efforts starting to pick up traction, the company is certainly moving towards its goal of not only making DCs more attractive but also establishing Visa as the best transaction platform for spending them.
However, cognizant of the fact that many regulatory authorities are still wary of DCs, particularly regarding consumer protection, Visa asserted that its ongoing strategy would be underpinned by three key values:
Security: Comprising a focus on privacy, integrity and trust, Visa is taking a rigorous and uncompromising view on the protection of data.
Taking an agnostic stance: The company reinforces that it will allow its support of currencies and networks to be shaped by the market and partner/client demand.
Alignment with core capabilities: Visa will continue to make itself available to customers whenever they need it, working with diverse stakeholders to expand its capacity and bring qualitative improvements to customers.