Visa adds USDC stablecoin to network with Circle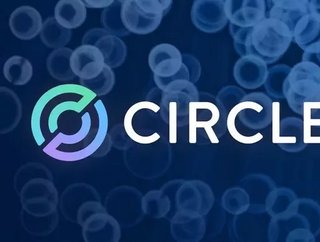 Partnership sees Circle board Visa'a Fast Track programme and add capabilities for USDC transactions for business and merchant transactions...
Visa is adding USDC to its payments network through a partnership with Circle Internet Financial, the fintech behind the reserve-backed stablecoin. 
Circle joins Visa's growing Fast Track programme, which already numbers hundreds of fintechs including around 25 crypto wallets. Circle's USDC capabilities will be available to other members of the initiative, and it will work with the payments giant to issue the first crypto Visa corporate card, allowing cardholders to spend USDC at any of Visa's 60m merchants. 
Circle says the integration 'will significantly accelerate funds flows, with near-instant settlement and availability, while at the same time reducing transaction fees for businesses, marketplaces, creators, sellers and suppliers'.
Visa's latest crypto partner
Visa's tie up with Circle is the latest move by the payments giant to tighten its grip on cryptocurrency payments and increase the utility of virtual coins. In October it welcomed Ternio to its Fast Track programme as a cryptocurrency enablement partner. Holders of Ternio's BlockCard can spend the fiat value of their cryptocurrency at Visa merchants. 
Jeremy Allaire, Co-founder, CEO and Chairman of Circle, sees the partnership as an opportunity to broaden the utility and adoption of the stablecoin and blockchain transactions in general. 
"The collaboration between Circle and Visa represents an important development in the support and integration of mainstream payments platforms with stablecoins and blockchain infrastructure, and will offer significant opportunities to expand their use in commerce, payments and financial applications," he said.
"Stablecoins like USDC represent a promising payments innovation and provide an emerging platform for fintechs and digital wallets to enable new payment flows," added Cuy Sheffield, Head of Crypto at Visa.