Visa accelerates blockchain capabilities with Ternio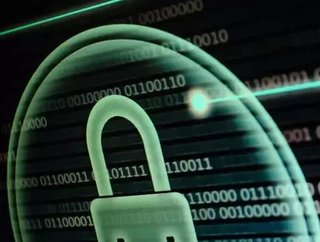 Partnership brings blockchain and cryptocurrency expertise of Ternio's platform to Visa's Fast Track programme...
Ternio has boarded Visa's Fast Track programme as a cryptocurrency focused enablement partner, in the latest move from the payments giant to increase its foothold in blockchain finance.
Ternio is a US-based fintech platform, whose technology allows holders of BlockCard, its flagship product issued with Visa, to access the value of their digital wallets in real time. BlockCard gives holders a more immediate way to spend their cryptocurrency as fiat currency - the money issued and guaranteed by governments, such as US dollars - without the extra step of cashing out through a third-party exchange. 
It also white-labels the cards, most prominently teaming with Litecoin. The US dollar value, for example, of users' Litecoin can be spent at any of the roughly 61 million merchants where Visa is accepted globally. 
Partnering with Ternio will give Visa greater interoperability between legacy finance and blockchain. It aims to offer fintech startups and other businesses swift and concrete solutions to bridge the gap between the two worlds.
Both Ternio's customers and Visa's fintech partners stand to benefit, says Ternio CEO and co-founder Daniel Gouldman: "We're thrilled to deepen our partnership with Visa to further drive interoperability between blockchain and legacy financial systems. By becoming part of Visa's FastTrack program, Ternio will be able to further accelerate and scale our existing Visa card programs while simultaneously offering a suite of additional services."
Terry Angelos, Visa's Global Head of Fintech, says the move will "help Fast Track companies focused on digital currencies to quickly and easily access Visa's platform and its scale". 
Visa's blockchain ambitions
Partnering with Ternio is the latest "stepping stone" in Visa's evolving blockchain ambitions, says Angelos. 
Recently he confirmed that Visa has a "number of groups that are either building products that are based on blockchain technology or engaging with clients who are involved in the crypto industry". 
Earlier this year the payments giant also filed a US patent application for a new process th at would allow central banks to directly issue fiat currency as a new digital currency. 
The proposed technology lays out a system for one-to-one translation from physical to digital currency, down to denomination and serial numbers. It would be managed by a "central entity computer", which generates and tracks digital currency, while removing its physical 'counterpart' from circulation. 
We reported earlier this week that trials for a similar system are continuing in China, with the aim of phasing out physical yuan currency in favour of a Digital Currency Electronic Payment (DCEP).