The Ultimate FinTech & InsurTech LIVE Event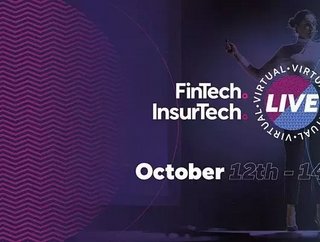 Where innovation meets implementation, coming to you live from London
Whether you attend virtually or in person, it will give you the chance to network with C-Level executives, share ideas with industry pioneers, and walk away with actionable, unique insights to bolster your business and career. 
By the end of the three-day event, you will have seen the latest innovations in both FinTech and InsurTech. You will be able to see how companies like yours are tackling the problems that keep you up at night, engage in a community that many struggle to access, and share your ideas with people who care as much as you do. 
Order your tickets now to take advantage of our limited-time Early Bird offer. 
How can you attend?
In the post-Covid era, not everybody wants to travel for events. So FinTech and InsurTech Live will be completely hybrid. That means you can attend the event in person or virtually - with no disadvantages to people who don't make the trip to the Tobacco Dock. 
In-person
FinTech and InsurTech Live is happening in the Tobacco Dock in London, a ten-minute walk from Tower Bridge. For more information on the location, click here. 
Virtually
There's no need to worry about missing out if you choose not to attend in person. You can still absorb all the information, interact with other attendees and enjoy the conference experience on our virtual platform. 
There will be live feeds from all of the stages (also available on-demand after the event) as well as virtual networking areas. So not being able to travel is no reason to miss your chance to gather with the industry.
What's on the agenda? 
With keynote addresses from global leaders, dynamic roundtable discussions, and extensive networking opportunities, FinTech & InsurTech 2021 will expand your network, deliver insight, and enhance your organisation's reach. 
Across the three-day event, a number of relevant topics and trends surrounding fintech and insurtech will be discussed. 
Tuesday 14 October - Diversity and Inclusion
Racial equality (11:30 am)

Supplier diversity (12:00 pm)

Sustainability (12:30 pm)

Women in fintech (14:30 pm) 
Wednesday 15 October - Challenger and neobanks 
Cashless society (14:00 pm) 

SMEs (14:30 pm) 
Thursday 16 October - Adopting new-age digital solutions in the insurance industry (06:00 am)

Influential executives from around the world will give their insights and professional experiences surrounding these topics, allowing you and your company to leave with valuable information. 
The topics surrounding digital transformation should certainly be on the mind of every executive after the events of 2020 and how we all had to adapt to meet customer's needs. Creating a digital roadmap is key, and making changes to the traditional ways of working. Customers now have new needs, and keeping up to speed with the digital changes, whilst also doing so safely, are important. 
If you want to get leading perspectives on the future of fintech and insurtech, you can purchase your tickets here.