UK fintech Sonovate passes US$2.7bn in total funding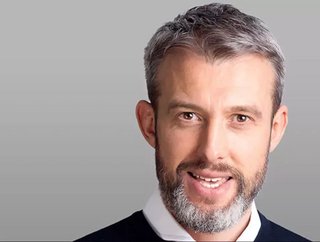 The fintech has raised over $1bn since 2019 as the UK industry continues to expand. Join FinTech & InsurTech Live, October 12-14th to find out more
Sonovate, the Cardiff-based embedded finance fintech, has announced it has surpassed $2.7bn in total funding - half of which has been raised over the past two years. 
The company's latest milestone has happened four times faster than it took to raise the first half of the capital, despite the global pandemic which in general saw investors tighten their purse strings for startups. 
Sonovate, which is set to become the first fintech unicorn in Wales, raised $90.7mn in funding in September, reportedly, a full £10million ahead of its previous best month.
Gig economy fintech
Sonovate, which launched in 2013, has expanded its client base by over 500 new customers in 2021. The fintech company provides services that facilitate transactions in the gig economy. To date, more than 30,000 freelancers, gig workers and contractors have been paid by over 3,000 businesses via Sonovate. 
As the gig economy has expanded, Sonovate has seen its services placed in huge demand. Data shows it is one of the fastest-growing fintechs in the UK. The average period of new contract placements submitted for its funding, increased by 50% in the first two quarters of 2021, suggesting there is a trend for businesses to adopt more flexible practices and contract-based working conditions. 
Growing labour market and cash flow
Speaking to UKTN about the marketplace and how Sonovate is scaling according to demand, 
Richard Prime, co-founder and co-CEO at Sonovate, explained, "Since the start of 2021, we've closed a new deal with a business customer almost every single working day – helping hundreds of more companies across Europe, Asia, and the US to pay their people on time, every time. During the pandemic, our team worked tirelessly to remove barriers to growth and solve cash flow and working capital issues for thousands of businesses."
He added, "During the pandemic, we were able to double our funding volume and onboard hundreds more new clients making this past September a record month for the business for funding performance."
Attend FinTech & InsurTech Live
Want to learn more about the swiftly evolving world of fintech and insurtech? Take the opportunity to attend our FinTech & InsurTech Live, hybrid event in London from October 12-14.  
Learn from respected FinTech and InsurTech leaders at this unmissable hybrid conference. Take the opportunity to expand your network among influential executives and gather insights to feed back into your own organisation.
35% of the FinTech & InsurTech Live community are C-Level, VPs or Directors. So you will rub (socially distanced or virtual) shoulders with the most powerful people in the industry at the Tobacco Dock in London or worldwide via the exclusive live-stream.
The events will include:
Keynote addresses from respected industry leaders
Dynamic live roundtables (inc. Q&A)
Fireside discussions
Inspirational Speakers & Presentations
Extensive networking opportunities
From global giants to innovative startups, the 3-day show is an essential deep dive into the industry alongside the chance to strategically analyse issues impacting the future of FinTech & InsurTech.
How can you attend?
In the post-Covid era, not everybody wants to travel for events. So FinTech and InsurTech Live will be completely hybrid. That means you can attend the event in person or virtually - with no disadvantages to people who don't make the trip to the Tobacco Dock. 
In-person
 FinTech and InsurTech Live is happening in the Tobacco Dock in London, a ten-minute walk from Tower Bridge. For more information on the location, click here. 
Virtually
There's no need to worry about missing out if you choose not to attend in person. You can still absorb all the information, interact with other attendees and enjoy the conference experience on our virtual platform. 
There will be live feeds from all of the stages (also available on-demand after the event) as well as virtual networking areas. So not being able to travel is no reason to miss your chance to gather with the industry.
For more information on the location, click here. 
You can also join the event virtually by registering here: https://lnkd.in/exatABJu - if you're in London or can be on October 12th & 13th, use the code RGFree at checkout for free in-person tickets.