UK businesses confused by payment solution options, says Tug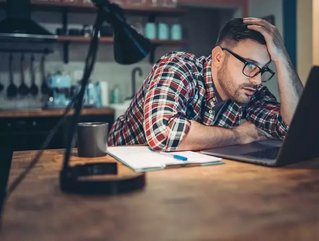 New research commissioned by digital performance experts Tug has determined that UK businesses don't know how to select a payment solution...
The research was executed by and consisted of a sample of 308 professionals from medium-large UK businesses.
Despite their hesitation, continues, these same companies are willing to allocate over a third (35%) of their 2021 budget to the right one.
Furthermore, 53% of surveyed medium-large businesses believe that finding the right payment solution will be crucial to their future success. 
12% are satisfied with their current solution, while 39% found theirs to be time consuming, 20% had received poor customer support, and 17% thought it may actually have caused a loss in revenue.
Broadening visibility for payments solutions
The motivation for finding a new payment solution is clearly present - 54% plan on doing so within six months - but Tug considers there to be a distinct lack of visibility in the sector.
One in 10 don't feel confident in their ability to match their business needs to a specific solution. 34% attributed this to confusion over which is best for them, whereas 31% simply found it too time consuming.
These appear to be the primary barriers preventing payments solutions from reaching customers, and the problem could be even worse than expected: 19% stated they even struggled to differentiate different brands from each other. 
24% of companies reportedly rely on thought leaders to guide their decision making on the topic, while 41% prefer a simple browser search. Tug points out that this is crucial: if a company's website is difficult to find, payment solutions providers could lose over £11m in revenue.
Recognising the value of payments
Digital transaction methods have accelerated globally as a result of the pandemic, and this trend shows . From and to cross-border payments and P2P, money has firmly entered a new era.
As such, companies cannot afford to languish in obscurity; they must take action quickly, particularly as the 'new normal' dynamic is calibrated.
"Payment solution providers can play a key role in getting businesses back up and running as we emerge from the pandemic. It's therefore vital that these solutions can be easily found online and have the strategy in place to capture relevant audiences," said Emily King, Commercial Director at Tug. 
"To boost online visibility, payment solution providers must leverage digital marketing tactics, such as search engine optimisation (SEO), to organically increase site traffic quality and quantity, whilst offering a low-cost and sustainable way to fuel top of the funnel awareness and conversions. 
"Also, adopting tools that continuously assess on-site behaviour will allow them to stay ahead of rivals online by generating rapid insight into customer behaviour and patterns."