Uber and Mastercard boost financial inclusion in MEA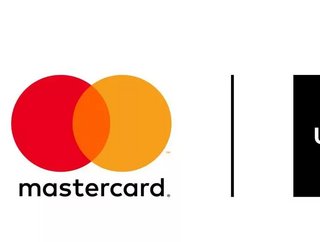 Diversified ride-hailing company Uber is developing a new initiative with long-term partner Mastercard to enhance financial inclusion in the MEA region...
In December 2020, Mastercard released its report, which found, among other things, that the "e-conomy" has taken root globally.
Accelerated by the conditions of the pandemic, consumer preference for contactless payment methods, online shopping, and domestic market resurgence have drawn a line between pre-COVID and post-COVID finance.
The challenges posed by this new paradigm relate to boosting the digitalisation of payments and then making sure everyone has the capability to participate (financial inclusion).
Partnering for a connected world
, which has been a partner of Mastercard for a number of years, will use the FSI's single infrastructure to accommodate a broad range of payments needs in MEA, including Uber Rides and Uber for Business.
Previously, the two companies partnered to provide 120,000 free rides and meals to in-need communities. They have also provided a similar amount of support to cities, hospitals, and front-line workers.
Abdellatif Waked, Regional General Manager (MEA) at Uber, commented, "This is the largest partnership for us across MEA, and we are proud to be working together to bring key financial solutions to driver-partners across MEA. Drivers' wellbeing is a top priority and putting opportunities they want within reach is important to us."
Amnah Ajmal, Executive VP of Market Development (MEA), Mastercard, added, "Mastercard continues to partner with digital players across the value chain to build a more connected world. Enabling secure, immediate movement of money for individuals in the gig economy workers and customers is especially vital as we support economic recovery efforts. 
"Through our growing partnership, we are enabling the company's long-term business growth as a result of improved operational efficiencies, driving greater financial inclusion and innovation across the region, and ultimately boosting the growth of digital economy in MEA."
Did you know? Amnah Ajmal claimed #16 on our Top 100 Women in Fintech list? Find out about our other winners .
Image source: Uber