TransferWise announces new valuation of $5bn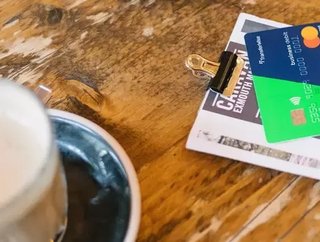 Fintech startup TransferWise has announced its new valuation after a secondary share sale...
Since the start of the Coronavirus pandemic, investor interest in the online payments sector has grown as expected, highlighting the demand for digitalisation of financial services. On Wednesday, fintech unicorn TransferWise announced that it is now valued at $5bn, an impressive spike from its valuation last year of $3.5bn.
The London-based money transfer company has become a tough challenger to giants like Western Union and MoneyGram in the payment services industry. With 8 million global customers and processing a monthly total of $5.2bn across borders, it's easy to see why.
Founded in 2010, TransferWise was based around a vision of making international money transfers cheap, fair and simple. The vision belonged to founders and , who came up with the concept for the business after rethinking the high fees of transferring money to their home in Estonia from the UK.
Kristo Käärmann, CEO and Co-Founder of TransferWise said: "We've been funded exclusively by our customers for the last few years and we didn't need to raise external funding for the company. This secondary round provides an opportunity for new investors to come in, alongside rewarding the investors and employees who've helped us succeed so far."
TransferWise is of course not the only fintech company to have succeeded during the Coronavirus pandemic after its 43% jump in valuation. London-based Revolut recently obtained $80mn from TSG Consumer Partners, a private equity group based in San Francisco. 
The future of payments and banking, especially post-pandemic, appears to lie with financial institutions that are ready to adapt and digitalise. With ATM transactions in the UK dropping by 60% on average during the lockdown, mobile banking and mobile payments have rocketed in popularity. A cashless society suddenly feels more imminent.