Top 10 Women in FinTech | Anna Maj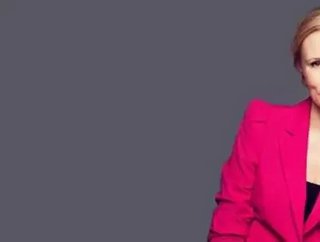 In August's edition of FinTech Magazine, we broke down our Top 10 Women in FinTech. In at number 3 is Anna Maj...
has spent her career teaching others how to get the most from digital/online financial services, as well as remaining a staunch advocate for inclusion, diversity and fairness within the sector. She was one of the first figures to introduce online payment gateways in the CEMEA region. Moreover, managing the implementation of the first local mobile banking applications, among many other innovative triumphs.
Recognised as one of the , she has gathered over 20 years of banking and payments experience and has held leadership positions at Citibank, PwC, PayTel, mBank and more.
"I've been in payments, financial services for 20 years, and I have always been dealing with innovation." She told . Discussing her position at PwC at the time, she said her role included "looking for innovative payment and financial solutions internationally to integrate them into our advisory strategy." 
Maj is currently a Senator at the , a multinational organisation with the goal of easing access to finance for companies from start-up to scale up. Through that, its aim is to bring social justice and increase jobs across the globe.
With a degree in Cultural Anthropology, an MBA and a PhD in Finance and Financial Management Services, the full list of Maj's achievements is ongoing and impressive, to say the least. Anna has also co-authored two books, The PAYTECH Book and The AI Book.