A third of US consumers still don't use contactless payments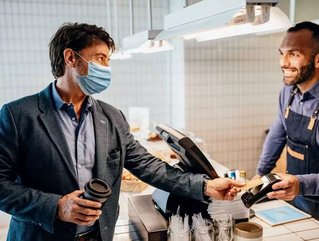 A new report from Paysafe has examined consumer payment trends and found that roughly 33% of US consumers are yet to explore contactless...
Called '', the research gives a broad perspective on how payments are changing in Austria, Bulgaria, Germany, Italy, and the UK, as well as North America.
Paysafe's findings were drawn from a representative sample of 8,000 people.
The COVID-19 pandemic has been the most overt cause for switching to digital transactions, but it is far from the only motivating factor:
33% cited their inability to make in-person payments
26% wanted a better way to track their spending
25% were concerned about fraud
Raising awareness of digital payments
An encouraging statistic is that 38% of respondents reported being more aware of a diverse range of payments solutions available to them. Furthermore, 31% are inclined to use alternative payments instead of simply relying on a credit or debit card.
Clearly, the pandemic has instigated a consumer reevaluation of their transaction options. This isn't to say that cards are losing favour - they still consist of approximately 52.5% of all transactions - but digital wallet usage is gaining momentum: 55% in Italy, 47% in the UK, and 40% in the US. Overall, there has been a 32% global rise since the pandemic.
However, despite 50% of Americans stating that they will return to pre-pandemic shopping habits, approximately a third have yet to try contactless payment methods. These findings indicate that the pre-eminence of digital transactions is far from assured; companies in the space must continue to raise consumer awareness of alternatives.
Promoting security and choice
Philip McHugh, CEO at Paysafe, appears to consider more widespread acceptance of digital payments to be the pandemic's silver lining:
"Consumers have adapted and gotten to grips with alternative payment methods over the last year, partly because they had to due to the pandemic. 
"The good news is it's now easier than ever for merchants to integrate into a payments platform and access a huge range of payments methods via one connection."
McHugh also acknowledged that a likely consequence of the shift will be an increased focus on cybersecurity, with consumers' peace of mind necessarily linked to their freedom of choice and need for a frictionless experience.
"No doubt about it, this has been a tough year for retail, but we're also seeing many merchants – both online and offline – swiftly adapt to these trends and modify their payments offering to remain competitive; the ones that succeed to do this will be the ones who emerge from this crisis stronger than before."
Read Paysafe's full report here