Temenos: Automatic for the people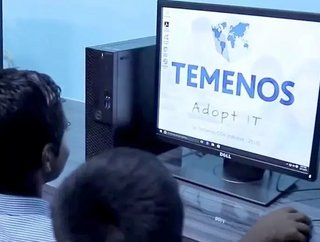 According to Prema Varadhan of Temenos, future digitalisation of banking will be driven by AI technology. "The next wave of digitalisation in banki...
According to Prema Varadhan of Temenos, future digitalisation of banking will be driven by AI technology.
"The next wave of digitalisation in banking will be underpinned by AI," explains Prema Varadhan, Head of AI and Chief Product Architect at digital banking innovator Temenos. "There's no real way to further digitise the banking experience for customers unless you are building innovative aspects of AI into that experience." Varadhan's role is to oversee the development of that AI-driven innovation and in addition, she also heads up its AI Centre of Excellence, a dedicated facility charged with fostering a "collaborative ecosystem" that allows Temenos and its clients to innovate and thrive.
It should come as little surprise then, that when FinTech Magazine sat with her to discuss the benefits that AI can bring to the banking sector in more detail, her passion for innovation was all too evident. Varadhan has considerable experience in her field, with some 20 years' experience at Temenos as well as a background in electronics and communication engineering that soon led to a focus on software engineering "because it fascinated me a lot more than any other area."
She rather succinctly describes her role at the business as twofold: "ensuring that all of the innovative technology, and the associated investments we make into our software, are applied across all of our solutions uniformly; and ensuring that we remain firmly at the forefront of the latest emerging technologies and trends influencing the industry." It was the latter that saw her focus shift to AI as a standard capability of Temenos' platform, a technology that she believes can act as a catalyst in making future banking more intelligent, can be leveraged to increase 'conversational banking' through the use of chatbots, deliver new revenue streams and cut back office capabilities, and provide more compelling experiences for banking customers.
"We use AI in nearly everything we do now, we just don't realise it" she says. "The technology has become so prevalent and has proved to have many useful applications across a variety of different industries, banking and financial services included. If you look more broadly, the commercial advantages of employing AI has been significant – look at Amazon, Uber or Metro, as well as countless other tech companies. They all have AI embedded in their service offering and, as a consequence, the technology has dramatically transformed the consumer experience. This is particularly true in the sense that AI brings personalisation – and now hyper-personalisation – to any number of services, and it's really important to consumers; if something understands me, my behaviours, tastes and needs, as well as my ways of working and living, then of course I welcome any product that is tailored to that degree."
Banking and financial services, Varadhan explains, are no different. Financial organisations worldwide are implementing myriad AI solutions as part of wider fintech platforms in order to optimise and enhance both their back and front ends. With regards to interaction with customers, Varadhan points to the increased use of intelligent chatbots and 'conversational banking'. Temenos considers conversational banking as a bi-directional interface between a bank and a customer that can be delivered in several ways, including chatbots, robots or avatars, voice assistants, or SMS text and rich communication services.
"This does two things for banks," Varadhan highlights. "Naturally, it helps them to cut costs and be more efficient but, more importantly, it helps them to understand the kinds of questions and customer actions they have. When you then apply learning to those questions and interactions you can improve the services and products on offer significantly. It also improves customer intimacy, results in greater proactive engagement and creates deeper customer journeys that go beyond traditional banking."
One challenge that Temenos and others in the sector are addressing around chatbots is related to the intent of the customer engaging with the technology. "Questions are black and white – 'do you want to make the transfer? What is my account balance?'" Varadhan notes. "But to be truly interactive a bot must be intelligent to understand a sequence of questions, to correlate those points and to understand that overarching intent of my interaction. That's where the innovation needs to continue with regards to chatbots in banking. We've been working with chatbot providers, for example, and have created a banking app that sits on top of that technology. If we can improve this aspect of AI bot technology then you're looking at an environment where you could completely avoid call centres, waiting for responses and so on – it's the breakthrough that's needed and I think we are close."
Alongside customer-centric solutions Varadhan also notes that the use of AI-based platforms is helping financial organisations to improve their back-office functions. In particular, this can be related to the automating of processes and functions in order to free up time for employees to carry out more pressing or important tasks. "Temenos has worked with a number of banks, which has resulted in becoming more efficient operationally," she states. "They become super-efficient because they have delegated a lot of work to 'machines', but those machines are also learning over time and suggesting ways in which processes can be changed or systems can be improved. That would be a massive advantage to have."
As a result of such advantages, Varadhan states that the 'use case' for AI in banking is becoming clearer all the time. It is the reason, she says, "that we're likely going to have a significant uptake – and we at Temenos want to be at the forefront of that drive." It is this ambition that has seen the company recently complete the acquisition of Logical Glue, a business that focuses on AI and makes credit algorithms 'more human', which already boasts several customers in the financial services industry.
The acquisition, explains Varadhan, was driven in part by one of the challenges facing the uptake of AI in banking: 'explainability'. "If AI is making decisions, then those decisions have to be justifiable. The bank needs to be confident in the technology and the decisions will need to be audited and regulated – there is no framework for this at the moment. It's quite common for us as a business to aim to stay one step ahead of the regulators, so when we saw the solutions that Logical Glue was offering, we knew it would be an important addition in this regard."
As part of the acquisition, and more broadly on key areas in which Temenos hopes to strengthen its proposition, Varadhan points to "seven or eight" use cases for an AI-driven platform. On a wider perspective, she highlights key areas of development for AI in the banking sector as automation, evolution of how technology can understand customers, and categorising customer behaviour in order to structure a portfolio they are likely to take. "We don't see AI as a specific technology or something to provide as an option," she says. "We believe it should become a standard capability of our platform and, in the near future we will build more and more of our software with AI capabilities."