Sweden's next fintech IPO: Who is Trustly?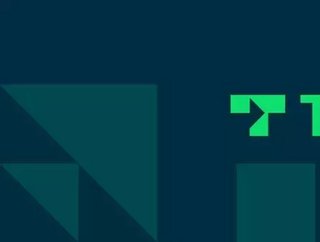 Stockholm-based fintech Trustly is reportedly planning to launch a US$11bn IPO in Q2 to capitalise on enhanced interest in digital payments...
Stockholm-based fintech is planning to launch a US$11bn IPO in Q2 to capitalise on enhanced interest in .
According to Reuters, Trustly's parent company, , is working closely with JP Morgan, Goldman Sachs, Carnegie, and potentially even more banks as it strives to launch in April/May. All named parties have declined to comment at this time, however.
Transforming digital payments
Founded in 2008, Trustly is a payments platform facilitated through and . Customers are able to use the service to pay online directly from their bank account and without needing their card or a dedicated app. 
Payments can be processed using a simple :
Select 'Trustly' at the online checkout.
Choose your bank and log-in.
Confirm the account you'd like to pay from.
Select your preferred payment method and form of authentication (password, biometrics, etc).
Users can accept payments, issue payouts and gain insights into spending from collected data. Designed for easy activation and multi-currency functionality, business customers can easily gain access to markets in Europe, North America and Oceania. Available merchant products include:
Qualifying itself as 'fintech leadership with a human side', Trustly is overtly to improve the world, which it believes can be achieved through improved digital payment infrastructure:
"We're helping forge alignment between consumer needs, emerging payment technologies and Open Banking standards. We're literally engineering the future of payments, fintech and open banking. Our platforms are transforming the check-out experience. And we're making online banking payments the center of a game-changing ecosystem for merchants."
Bolstering its leadership team with executives from the cream of the Big Tech and financial services crop - including , CFO (formerly of Veoneer); , Board of Directors (Spotify, Ericsson, and NASDAQ); , VP (PayPal and Facebook); and Michelle Tien, VP (Citigroup, S&P Global, and AmEx) - the company's market expertise is far-reaching and comprehensive.
Already working with 7,600 banks in Europe and North America, Trustly's position as a digital payments leader is firm. The confirmation and success of its IPO could be one of 2021's most significant fiserv events, as the enduring popularity of digital payments in the post-COVID-19 world gains momentum. 
Image source: Trustly