Startup spotlight: Curv - security for digital wallets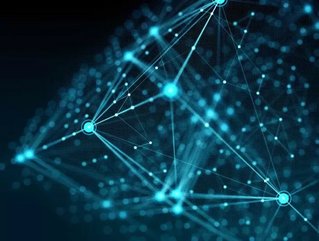 Founded in 2018, Curv is a pioneer in the utilisation of cryptography and blockchain to provide industry-leading security for digital wallets...
Founded in 2018, is a pioneer in the utilisation of cryptography and blockchain to provide industry-leading security for digital wallets.
Recognising the potential for blockchain to revolutionise digital transactions, albeit with some additional augmentation, Curv developed a new architecture reinforced by cloud to make it scalable and easily accessible to the companies which require it.
The result has been what it calls "a new standard for institutional digital asset security", one which is mathematically secure, operationally efficient and easily customisable.
Curv's creates 'shares' (or cryptographic secrets) which can then be used to create a public key for the wallet. Despite being shareable between users, these shares are confidential assets which are continually rotated to avoid easy compromisation. 
However, even if one share were to be infiltrated, the organisation of assets makes further compromisation virtually impossible, as each share is siloed and carries no cryptographic significance of any kind.
Embracing the freedom of the digital economy
Currently offering two primary solutions: and , the company counts the following amongst its :
The secure management of exchanges, brokers and over-the-counter desks through an integrated back-end, providing transaction security in either a manual or automatic.
Digital asset fund management.
'Bulletproof' security for players in the digital asset space: custodians, banks and fintechs.
Bridging security and availability
Last year, in a funding round led by and .
Commenting in an article by Venture Beat, Nadav Zafrir, CEO of Team8, stated that interest in Curv stemmed from its ability to solve a persistent problem in digital finance: granting a convenient level of ease to the user without compromising security.
"Curv is solving the eternal trade-off between security and availability. No longer do institutions or enterprises need to maintain physical security that doesn't scale or '' that are difficult to integrate and secure. Curv gives them a single solution that does it all."
Ronen Assia, Chief Product Officer at , an advisor to Curv, added, "Curv makes it easier for institutions to manage digital assets by ensuring that each and every transaction is secure.
"eToro believes that, in the future, all assets will be tokenised and that we will see the greatest transfer of wealth ever onto the blockchain. As we grow our digital asset offering, we are looking to work with innovators such as Curv in order to provide the best possible service to our customers."
Curv announced it had received further funding in a blog post at the beginning of July 2020, wherein $23mn was raised in a Series A funding round led backed by CommerzVentures, Coinbase Ventures, Digital Garage Lab Fund and others.
Bringing overall investment to more than $30mn, the company stated that it would use the money to "grow our team and technology, solidify our position as the most secure digital asset security infrastructure and further serve our client base around the globe."