Signifyd becomes fraud protection partner of DNA Payments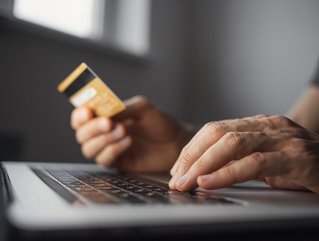 Ecommerce fraud protection provider Signifyd has announced it will be DNA Payments' exclusive integrated fraud protection technology
Signifyd, provider of an end-to-end commerce protection platform, has announced it will be DNA Payments' featured integrated fraud protection technology.
Signifyd's fraud protection technology relies on machine learning (ML) and a vast amount of transaction intelligence to understand the identity and intent behind each order. The solution relies on transaction intelligence from Signifyd's Commerce Network, a network of thousands of merchants and gateways worldwide.
"DNA Payments' selection of Signifyd as a fraud solution for its customers demonstrates the market's confidence in Signifyd's commerce protection technology," Signifyd CEO and Co-founder Raj Ramanand said. "This partnership means that thousands of additional merchants will be able to immediately unlock revenue that they've been leaving behind with outdated fraud solutions."
Joining forces on transaction intelligence
DNA Payments Limited, founded by Arif Babayev and Nurlan Zhagiparov, is one of the largest independent, fully vertically integrated omnichannel payments companies in the UK and EU.
It is also one of the largest PaaS and SaaS services providers to multinational acquirers and banks. DNA Payments currently processes over £900m a month and has over 100k terminals servicing over 65k customers across UK and EU.
"The powerful partnership joins one of the world's fastest-growing payment companies with the industry leader in ecommerce fraud protection. This pairing brings together two powerful sources of transaction intelligence — the DNA data stream produced from processing £900 million in orders a month and Signifyd's network of thousands of merchants worldwide. Together, the intelligence is unmatched." said Mark Whybrow, head of ecommerce sales, DNA Payments.
Reducing false declines
Signifyd's fraud protection technology has helped thousands of merchants avoid chargebacks, dramatically reduce false declines and eliminate manual review, while demonstrating the ability to increase the number of approved orders by an average of 5% to 9%.
While fraud accounted for about 2% of online transactions in 2021, according to an analysis of Signifyd data, merchants routinely reject 14% of orders, many in an restless attempt to avoid fraud, according to 451 Research. The fear of fraud sets off a downward spiral. Global payments consultancy CMSPI estimates that 20% of declines in Europe are false declines, meaning a lost sale and possibly a lost customer for life.