RTGS Global and Microsoft reimagine payment networks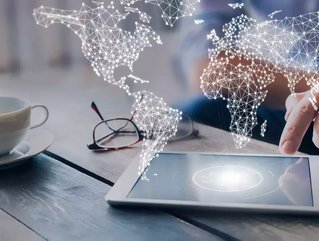 Cross-border liquidity network RTGS Global is collaborating with Microsoft to develop a unique and transformative payments network...
Cross-border liquidity network is collaborating with to develop a unique and transformative payments network.
Now at the first stage of its operational rollout, RTGS Global's network operates on a 24/7/365 basis, allowing for the authentication and auditing of interbank real-time liquidity on a granular (transaction by transaction) level.
Facilitating multi-currency payments while also providing solid integrity, security and reduced risk, the company estimates that its end-to-end process can take only 300 milliseconds.
Microsoft's cloud platform, Azure, provides the architecture for the network. Bill Borden, Corporate VP, Worldwide Financial Services at Microsoft, believes that the partnership could fundamentally change international payments for banks:
"Using Azure's AI and data analytics capabilities, RTGS Global's new system provides a powerful way for banks to transform their international payments process, delivering enhanced value to their customers while reducing costs, improving efficiencies, and staying secure and compliant."
Nick Ogden: creating a vision
RTGS Global was founded by fintech entrepreneur , whose previous ventures include the successful payment processing company .
Recognising that the contemporary payments industry is burdened by legacy technology, inefficient networks and slow transaction speeds at a time of economic crisis, Ogden decided that making it fit for 21st-century purposes was essential.
"Invisibility of liquidity undoubtedly contributed to the last global financial crisis. We believe that we have made significant progress by ensuring that every international transaction is matched to corresponding real-time institutional liquidity," he stated.
"Throughout many decades spent working on new technologies to revolutionise the global payments industry, I've worked closely with regulators, central banks and commercial institutions. RTGS Global is the culmination of that experience."
Answering the 'call to arms'
It should be noted that this news comes almost two months after a proclamation from the G20, wherein declared the forum's belief that "faster, cheaper, more transparent and more inclusive cross-border payment services would deliver widespread benefits for citizens and economies worldwide."
Indeed, the recent surge in digital payments solutions developing all around the world, including , and , seems to indicate that this 'call to arms' is being heeded by the financial services community, and particularly fintechs.
If is to be believed, that digital payments will be the future of finance post-COVID-19, then RTGS Global and Microsoft could be part of a developing movement which aims to democratise payment infrastructure and improve the quality of life for communities in a way which wasn't previously possible.