Remitly Launches 'Cash Deposit' for Passbook Customers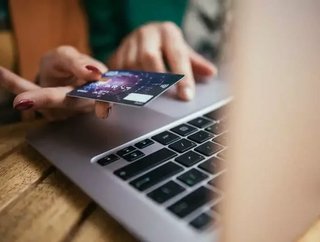 Integration with Green Dot Expands Convenient Banking Access to Underbanked Immigrants at a Time When Many Need It Most Remitly, the largest independen...
Integration with Green Dot Expands Convenient Banking Access to Underbanked Immigrants at a Time When Many Need It Most
Remitly, the largest independent digital remittance company in North America, today announced a partnership with financial technology leader and bank holding company Green Dot Corporation to launch Cash Deposit, a new feature for Passbook by Remitly. At a time when many are experiencing financial turmoil due to the current global crisis, Remitly is expanding banking and cash access for underbanked immigrants in the U.S., Passbook customers can now deposit cash to their Passbook accounts at nearly 90,000 retail stores across the U.S., including participating 7-Eleven and Walgreens stores, utilizing the Green Dot Network. The vast majority of these in-network stores are essential businesses that remain open amid the COVID-19 crisis, providing customers access at a time when it's needed most.
The nearly 45 million first-generation immigrants who live and work in the U.S. have not historically had banking products available to them that meet their specific needs. This problem has been magnified by the COVID-19 pandemic, as many banks and other financial institutions have closed their doors or limited operating hours due to social distancing mandates. While Passbook's digital solution for opening and using a bank account alleviates the primary obstacles underbanked immigrants face, barriers still remain for those who commonly hold cash. Cash Deposit addresses this challenge by offering customers a flexible way to deposit, manage and use their funds via a convenient, digital account.
"From day one, our vision at Remitly has centered on providing immigrants with the most trusted financial services products on the planet, designed to meet their unique needs. As those needs change, we are resolute in our commitment to meeting our customers where they are and adapting our products accordingly. Introducing Cash Deposit as the next step in the expansion of our Passbook banking service is a prime example, as it addresses a key pain point for our customers: linking cash income to an accessible bank account. As we look to the future, we'll continue to expand Passbook's offerings to provide our customers with safe, reliable financial services during these challenging times and beyond."

- Matt Oppenheimer, Remitly Co-founder and CEO
Launched earlier this year, Passbook eliminates the barriers and complexity of opening a bank account through immigrant friendly identity documents, removing fees, enabling easy and secure international card use and offering unique international money transfer benefits. With Cash Deposit, immigrants can conveniently deposit cash into their Passbook account from a retail store and access to their funds within minutes, adding to Passbook's existing methods of paycheck deposit and bank to bank transfers.
"Green Dot is honored to join forces with Remitly in support of its first ever Cash Deposit product. As an innovator in financial services, Remitly, together with the Green Dot Network, is providing more convenient financial access to people who otherwise would not have it." 

- Helena Mao, General Manager, Money Processing, Green Dot
About Remitly
Founded initially to disrupt the nearly $600 billion global remittance industry, Remitly is now transforming the lives of millions of immigrants and their families with the most trusted financial services products in the world. The largest independent digital remittance company in North America, Remitly makes international money transfers faster, easier, more transparent and more affordable through its global network. Remitly's reliable and easy-to-use mobile app eliminates the long wait times, complexities and fees typical of traditional remittance processes, returning millions of dollars in savings and spending power to immigrants every year. Remitly is also expanding its portfolio to include additional critical financial services for immigrants. The company's Passbook offering is a modern banking solution that eliminates fees and other common barriers to creating a bank account, and introduces new cross-border money transfer benefits. Established in 2011 and headquartered in Seattle, Remitly is backed by more than a dozen industry-leading investors, including Generation Investment Management, Naspers PayU and Bezos Expeditions. The company operates from numerous offices around the world, in cities including London, Kraków, Manila and Managua. 
For more information, visit Remitly.com.
About Green Dot
Green Dot Corporation, is a financial technology leader and bank holding company with a mission to power the banking industry's branchless future. Enabled by proprietary technology and Green Dot's wholly-owned commercial bank charter, Green Dot's "Banking as a Service" platform is used by a growing list of America's most prominent consumer and technology companies to design and deploy their own bespoke banking solutions to their customers and partners; while Green Dot uses that same integrated technology and banking platform to design and deploy its own leading collection of banking and financial services products directly to consumers through one of the largest retail banking distribution platforms in America. Green Dot products are marketed under brand names such as Green Dot, GoBank, MoneyPak, AccountNow, RushCard and RapidPay, and can be acquired through more than 100,000 retailers nationwide, thousands of corporate paycard partners, several "direct-2-consumer" branded websites, thousands of tax return preparation offices and accounting firms, thousands of neighborhood check cashing locations and both of the leading app stores. Green Dot Corporation is headquartered in Pasadena, California, with additional facilities throughout the United States and in Shanghai, China.
About Sunrise Banks
Sunrise Banks, N.A., based in St. Paul, Minnesota, seeks to radically change the way urban communities and underserved people thrive by empowering them to achieve their aspirations. Sunrise is certified by the U.S. Treasury as a Community Development Financial Institution (CDFI), a designation earned by approximately 100 banks nationwide. Sunrise Banks is also a member of the Global Alliance for Banking on Values and is a Certified B Corp for its demonstrated commitment to transparent corporate governance and positive community impact. 
Learn more at sunrisebanks.com. Sunrise Banks is Member FDIC and an equal housing lender.