Razorpay becomes India's latest FinTech unicorn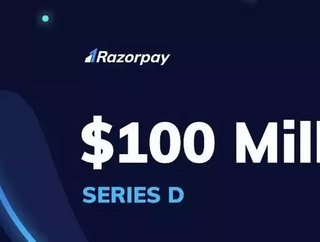 A Series D funding round led by GIC and Sequoia raised $100m to tip the Indian fintech startup above $1bn valuation...
Indian startup Razorpay has become the country's latest fintech unicorn after securing $100m in Series D funding.
GIC, Singapore's sovereign wealth fund, co-led the round of financing as a major new investor alongside Sequoia. Existing investors Ribbit Capital, Tiger Global, Y Combinator and Matrix Partners also participated, bringing Razorpay's total raised funds above $206m and tipping the startup's valuation above the golden $1bn mark. 
Razorpay is the sixth Indian startup this year to exceed $1bn in valuation, and the country's fifth ever fintech unicorn. 
Founded in 2014 by Harshil Mathur and Shashank Kumar, Razorpay's payment platform helps connect the dots between India's many payment instruments, making its simple for SMEs to accept, process and disburse money. It says it has served millions of businesses in its first six years, including multinationals like Facebook, Google and Wikipedia, making it one of India's largest payments providers for business. 
What next for Razorpay?
Beyond payment processing, co-founder Shashank Kumar says Razorpay has ambitions to diversify its offering and become the fintech partner of choice for India's business innovators. 
"This funding is just a pit stop to refuel while we strengthen our commitment of simplifying the entire money flow so that our partner businesses can focus more on disrupting the Indian economy with their new ideas," Kumar said in a recent company blog post.  
The company already branched out into neobanking with RazorpayX in late 2018, opening its services up to a broader corporate customer base and serving more than 10,000 businesses in its first 12 months. 
Recent developments and demand caused by the COVID-19 pandemic also saw Razorpay launch Cash Advance, a line-of-credit product aimed at SMEs struggling with cash flow. These two products will benefit most from the new financing, with aims to invest heavily and double their growth over the next 12 months. 
Image: Razorpay