PayPal confirms it is seeking to enter the crypto market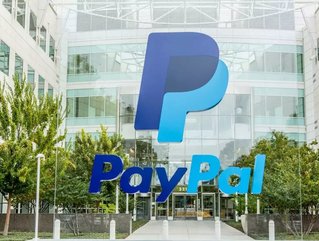 A recently published letter to the European Commission reveals that digital payments company PayPal is developing crypto-asset management capabilities...
A recently published to the reveals that digital payments company is developing crypto-asset management capabilities.
Citing its 22 years' worth of industry experience, 300mn active user accounts around the world and enduring mission to democratise access to the digital economy, the company declared that it welcomed the Commission's investigation on how best to integrate cryptocurrencies. 
"PayPal prides itself in serving as a reliable partner to not only consumers, merchants and business partners, but also to policymakers, regulators and law enforcement," it said in the letter.
"We appreciate the opportunity to share our initial thoughts and look forward to further participation in upcoming discussions regarding a regulatory framework for blockchain, distributed ledger technology and crypto-assets."
Realising crypto's potential
Noting the unprecedented growth of the global cryptocurrency market in the last three years, PayPal highlighted to the Commission that the potential benefits of decentralisation, increased stability and digital currencies in general were worth exploring.
"PayPal is continuously monitoring and evaluating global developments in the crypto and blockchain/distributed ledger space," it continued.
"Of particular interest for us is how these technologies and crypto-assets can be utilised to
achieve greater financial inclusion and help reduce/eliminate some of the pain points that exist today in financial services." 
The company also indicated that many current issues surrounding transparency and compliance could be overcome via crypto.
As such, PayPal recommended three fundamental principles to underpin the development of a framework for managing crypto assets:
Establish clear definitions for assorted crypto activities to encourage integral licensing and regulatory standards. If one of the primary benefits of crypto is transparency, this aspect cannot be overlooked, it argued.
Following on from the first point, PayPal advocates that similarly stringent measures be introduced on a national and supra-national level. 
With the tech sector evolving fast, the company posits that regulatory frameworks should maintain a neutral status to allow innovation and fair competition to flourish. Doing so is likely to accelerate the increasing sophistication of underlying crypto tech.
Monitoring crypto's progress
"As an innovative FinTech [sic] company and by virtue of its mission, PayPal is monitoring the evolution of the crypto-asset space," said the letter in its closing remarks.
Stating that it had signed a non-binding letter of intent with the - a conceptual blockchain-based digital currency proposed by Facebook - in 2019, PayPal further noted that it had subsequently and without prejudice ended its association.
The reason given was the company's own heightened developments and enquiries into the field, which rendered an external collaboration unnecessary.
As such, PayPal ended by stating that its ongoing goal remains "to continue to focus on advancing our existing mission and business priorities to democratise access to financial services."