PayNearMe: All fintechs should be exploring digital wallets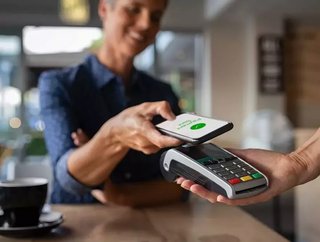 The course of payment tech has been affected by the two-fold impact of COVID-19 and digital transformation...
The course of payment tech has been affected by the two-fold impact of COVID-19 and digital transformation.
In an interview with Michael Kaplan (MK), Chief Revenue Officer and General Manager at , FinTech Magazine (FM) asks where this trend might lead, particularly with regards to digital wallets, cryptocurrencies and the cashless economy.
FM: Please introduce yourself and describe your role at PayNearMe.
MK: I've spent the majority of my career focused on mobile and payments technology. In my current role, I lead the merchant processing business, grow revenue, manage and scale that line of business.
FM: What solutions are your company introducing, particularly regarding digital wallets?
MK: The term 'digital wallet' is used in a number of ways right now. It can refer to your Apple Wallet or Google Wallet, where you store things like digital concert tickets or your boarding pass, pay-focused wallets that work in tandem with a credit or debit card, or a type of wallet that stores value like Venmo or PayPal.
PayNearMe is taking digital wallets to the next level by allowing consumers to pay their bills in the same way they make e-commerce payments. We integrate into the digital wallet a card specific to each biller that tells customers exactly what they owe and when their next payment is due. 
The customer simply clicks the link for that bill, chooses how he or she wants to pay from the list of methods approved by the biller (credit, debit, ACH, etc), and approves the transaction.
FM: How can digital wallets develop further to meet diverse consumer needs?
MK: Consumers are now accustomed to using the same digital wallet for various payment tasks, so both merchants and payment platforms must adapt to meet customers where they are.
Billers should provide customers with all the information required to manage their payments (amount due, due date, etc) so they never have to leave the wallet to accomplish their task. Payment platforms like PayNearMe can support merchant clients by offering the ability to configure digital wallets in this way.
Another effort at PayNearMe is to forge relationships with more payment service companies so we can allow all users of our platform to pay bills when, where and how they want. Ideally, this would include anywhere the customer stores value.
FM: What place do you think cryptocurrencies could have in modern bill-paying?
MK: If you think about cryptocurrency as another form of digital stored value, it makes sense that it would eventually be accessible for bill payment, but we're not quite there yet. In order for billers to accept cryptocurrency as direct payment, there would have to be an efficient way for platforms like ours to convert the cryptocurrency into dollars.
That said, if we start to see a whole generation of consumers getting paid in cryptocurrency, or operating in cryptocurrency and they want to pay their bills that way, it will be our responsibility as a payment processor to facilitate that. 
FM: Do you believe a cashless economy could be fairer, more secure and inclusive?
MK: I don't see cash going away any time soon, which is why PayNearMe continues our commitment to developing remote methods for cash payers. The reality is that cash is still quite dominant among a large segment of the population who are unbanked or underbanked. 
They either cannot afford the costs and fees associated with today's banks and credit cards, or they don't qualify for an account for various reasons. If you carry that forward, you can imagine that those without a bank account have difficulty participating in cashless transactions. 
Also, without a credit or debit card, it is much harder to use Apple Pay, PayPal or Venmo. That leads to less inclusivity and less fairness. 
As for security, cashless can be more secure because there's a record for every transaction, but it can also expose consumers to other vulnerabilities that cash doesn't have, such as data breaches.
FM: Finally, what do you envision for the future of digital wallets?
MK: I predict that the use of digital wallets will continue to grow steadily in the next decade, and one reason for that relates to bill pay. 
Yes, some people already pay for groceries or shop online with their Google or Apple Pay accounts. It's a bit of a novelty and relatively convenient, but it's when consumers start paying bills through the digital wallet that they will fully appreciate it for the enormous ease and time savings it gives them. 
As they pay their bills month after month and click on that 'Add to Wallet' button, they will become more and more comfortable with that process and more likely to use it for all their money-related tasks. All of us in fintech should be seeking ways to enable digital wallet usage to take advantage of this important trend.