Payments fintech Flywire files for US IPO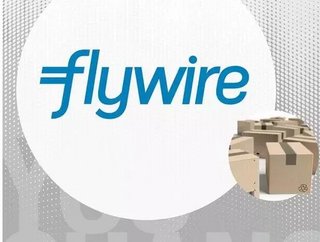 The payments solutions unicorn Flywire has made it's IPO filing in the US...
Flywire, the unicorn fintech startup, has announced it's filing for a US IPO following news that it had experienced a 38% rise in revenue over the last quarter.
Descibed by some as 'a magnet for venture capital,' The global payments company, which was founded in 2009 and is based in Boston, specialises in payment solutions for the healthcare, education and travel industries. It will list on Nasdaq under "FLYW" and Goldman Sachs, JP Morgan, Citigroup and BofA Securities are the underwriters.
According to reports, Flywire is keen to take advantage of the current investor surge in the fintech space which has been boosted by the COVID-19 pandemic that resulted in more businesses functioning remotely and virtually.
However, despite the boost in business, the pandemic continues to affect cross-border volume, which is a large portion of Flywire's revenue, according to the prospectus. 
COVID-19 fallout has also caused Flywire to change its business processes, including restricting employee travel, implementing office closures, and having its 473 full-time employees work remotely. 
Flywire's development
Originally called PeerTransfer, and rebranded as Flywire in 2015, the fintech was founded by MIT graduate Iker Marcaide. He founded the company after getting frustrated by his tuition payments from a European bank, and wanted to create a more streamlined process. The aim was to save users money on international transfers and poor exchange rates.  
Today, Flywire has over 2,250 customers, including more than 1,900 educational institutions and over 80 healthcare systems. The company has facilitated an estimated $2.9bn of total payment volume for the quarter ended March 31.
Flywire also acquired the healthcare technology platform Simplee in February this year, to expand its healthcare payments offerings.
Flywire fintech expansion
Data shows Flywire is not yet profitable. It's revenues were $44.99m in the first quarter of 2021 - up from $32.71m for the same period in 2020 while its net loss was also posted as $8.65m, along with a $3.7m profit.
At its inception, the startup attracted more than $300m in investments and recently held an F Series round that brought in $60m in capital. Data also indicates that Flywire achieved unicorn status in February 2020 following a $120m round.
Some experts have been surprised at the speed at which Flywire has achieved its status and decided to go public, believing the trading platform Robinhood would be the next fintech to hit Nasdaq with an IPO. 
Reports suggest that the company's decision could be a watershed moment for other fintech startups considering making the same move, and Flywire's success or failure in its IPO will be carefully watched by investors.