Payment startup Mollie raises US$800m at a $6.5bn valuation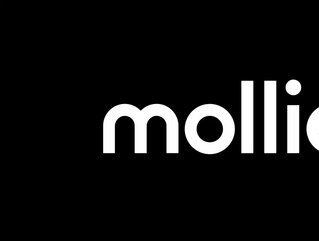 A new funding round values Mollie at US$6.5bn making Mollie the third most valuable privately-held European fintech behind Klarna and Checkout.com
Mollie, one of the fastest-growing payment processors within Europe, today announced it has raised US$800m in a Series C funding round, now valuing the company at $6.5bn. The valuation, based on Dealroom data, makes Mollie the third most valuable privately-held European fintech behind Klarna and Checkout.com.
Blackstone Growth (BXG), Blackstone's growth equity investing business, led the investment and included participation from EQT Growth, General Atlantic, HMI Capital and Alkeon Capital. TCV who led the Series B investment in September 2020 also participated in the funding round. 
According to the company, the funding will fuel Mollie's international expansion, team scaling, and continued investment in product and engineering.
"There's something very special about Mollie. In the three months since I joined the team we've achieved so much: making preparations for a full launch in the UK, driving 600% growth in Germany and hiring an impressive set of team members and executives," said Shane Happach, CEO, Mollie. "Over the past months, Mollie has been receiving a remarkable amount of interest from some of the world's foremost fintech investors. In bringing on BXG, we believe we have an investor who can help Mollie in our next phase of growth. The involvement of our new group of investors demonstrates confidence in Mollie's growth, strategy and product set."
The Amsterdam-based business was launched in 2004, and is one of the largest PSPs in Europe. Today, it serves more than 120,000 monthly active merchants of all sizes across the continent. During 2020, Mollie processed more than 10 billion Euros in transactions and is on track to handle more than 20 billion Euros during 2021. 
"Mollie is one of Europe's most exciting high-growth businesses and is at the forefront of enabling next-generation payments for online SMEs across Europe. We are excited to partner with Mollie's fantastic team and look forward to leveraging Blackstone's capital, expertise and global network to unlock the company's next phase of growth," said Paul Morrissey, who leads European investing for Blackstone Growth. "This investment underlines Blackstone's confidence in Europe as a place for high-growth companies to thrive."
Competition 
In Europe, FinTech app usage grew by 72% directly after the pandemic outbreak, while the top seven digital banks in the US grew their cumulative user base by 39% throughout the year. Competition in payments has grown over the past few years with fintech players like Stripe, Square and Netherlands-based Adyen all competing for a bigger share of the market.
Unlike its American rivals, Mollie says it mainly focuses on transactions with small businesses in Europe. Shane Happach, CEO of Mollie said: "A lot of the bigger players in online payments come out of the US, like PayPal,". Adding that even Visa and Mastercard are US companies.
"A lot of investors don't have a bet on Europe," Happach said. "Mollie's one of those unique assets that offers exposure.