Paxos raises US$300m for blockchain infrastructure platform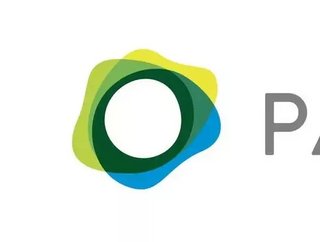 New York tech company Paxos has generated $300m in a Series D round for the development of its blockchain-based infrastructure platform...
Labeling itself as the first platform of its kind, ' vision is to create the foundation for a "new, open financial system" capable of operating faster, more efficiently, and with greater inclusivity on a global scale.
It is achieving this through a combination of turnkey APIs, regulated token asset exchanges, and blockchain-based settlements for institutions.
Officially launched in 2012, Paxos was the first to secure a New York State Department of Financial Services Trust Charter for Digital Assets, the first to launch a regulated stablecoin (PAX), the first to gain SEC permission to use blockchain in the settlement of stock trades, and many more industry records.
One of the world's fastest-growing fintechs
The Series D round brings Paxos' total capital raised to $500m and raises its value to $2.4bn, placing it among the fastest-growing fintechs in the world. The round was led by with participation from PayPal Ventures, Mithril Capital, WestCap, and others.
With digital currencies now being explored than ever before, the company is well-positioned to capitalise on a burgeoning revolution in global finance.
"Demand for our enterprise solutions has accelerated much faster than we could have anticipated," Charles Cascarilla, CEO and Co-Founder. "It validates our approach to providing the most innovative and regulated enterprise solutions to replatform the financial system and create the digital economy of the future."
To bear this out, Paxos achieved the following milestones in 2021 alone:
Tokenised 100,000 oz of investment-grade gold with PAX Gold
Grew stablecoin assets to almost $10bn
Provided support for the launch of crypto transactions on Venmo in partnership with Paypal
Innovation by embracing regulation
Notably, Paxos has become successful by innovating close to regulatory lines, something not lost on Patricia Kemp, Co-Founder and Managing Partner at Oak HC/FT.
"Its solutions are designed to ensure trust with enterprise clients while enabling exciting new business opportunities. 
"Few companies are approaching digital assets with such a clear vision as to how blockchain technology can revolutionise the transfer and creation of value. We're excited to support Paxos at this pivotal time in the evolution of the global financial system," she said.
As blockchain continues to be by the payments industry, whether in terms of optimisation or disruption, it seems clear that blockchain is poised to become the fundamental architecture of finance. Paxos, as a nexus for its development, may be able to realise its vision a lot sooner than previously imagined. 
Image source: Paxos