Opinion: Technology fuels the rise of investment democracy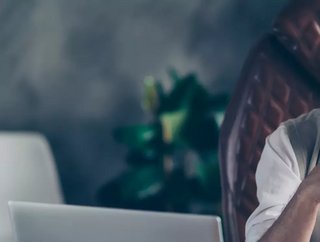 Viktor Prokopenya, a London-based fintech investor and founder of VP Capital, looks at the latest developments in the world of armchair investors
Following in the footsteps of the ancient Greeks, the fathers of democracy, we are now witnessing the emergence of a new type of democracy: investment democracy. 
New technologies are disrupting the status quo of the financial markets once held by the corporate elite, as we are seeing greater market influence being exerted by smaller retail investors. 
Enabled by seamless financial market platforms and mobile devices, the digital disruption being caused by this new generation of investors is already reaping significant benefits.
This is an exciting political change by stealth, where citizens are now able to make their voice heard directly, challenging the elite and influencing leaders. Decisions can be made collectively, by global citizens - and the people have a powerful new tool for exerting their will.
Accessible trading
This month, capital.com, one of Europe's rapidly growing trading and investment platforms, has launched a commission-free stock trading product. I invested in this company and support them because technologies grant a voice to the otherwise lesser-heard, allowing them to express their opinions by trading and directly influencing the market.  
Indeed, making trading accessible to ordinary people in their own homes through mobile technology is a huge social advance, and can act as an equalising force.
Increased accessibility to such platforms requires more stringent safeguard mechanisms and education efforts, however, especially in risk management, if the benefits are to be maximised. 
People must understand the risks, and should not be basing their financial futures on trading without learning basic skills. Society rightly demands this of any new relationship involving risk. Trading platforms have a duty to deliver this education, to ensure that this new technology is harnessed for the public good.
Capital.com takes this duty one step further by shifting the business burden away from traders; instead of gnawing away at traders' profit margins with commissions, the business is structured to thrive from building out other financial products instead. 
Investment advantages
The benefits go beyond the individual: society is reaping the rewards of this change. Take, for example, Tesla and NIO, two stocks that captivated the attention of early-bird investors who supported the idea of emission-free cars. 
With growing public concerns about environmental issues, change en masse is required. Yet, to much of the financial corporate elite, this was considered a naïve endeavour - until the valuation of these companies soared. This sort of amplified altruism has demonstrated the power to both shift and support markets.
As a direct result, motor companies are now racing to produce the latest emission-free innovation, and we are seeing traditional cars being relegated to the scrapyard. 
Looking beyond traditional financial metrics, this new drive is having a tangible and positive effect on society. Investment democracy heralds a new social order where ordinary people can make their voice heard and we can solve the world's problems together.
In a landscape of political tribulations, this ability to make oneself heard without fear of reprimand is invaluable and will continue to drive innovations in such financial technologies and generate great benefit for all. 
About the author: Viktor Prokopenya, a London-based FinTech investor and founder of VP Capital
A serial IT entrepreneur and investor, Viktor is the founder of the investment firm VP Capital, focused on fintech and blockchain companies and on artificial intelligence and computer-vision specialists such as Banuba and Facemetrics. A trained lawyer, computer scientist, and a Doctor in Business Administration, Viktor is passionate about cutting-edge and innovative technologies. He has founded a number of technology businesses, grown them successfully, and subsequently sold them.