Mollie Payments for WooCommerce launches in the UK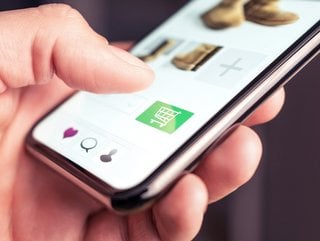 Mollie Payments for WooCommerce has launched in the UK allowing customers to have 20+ payment methods such as PayPal available in their webshop
Mollie, one of the fastest-growing payment service providers in Europe, has announced the launch of Mollie Payments for WooCommerce in the UK.
WooCommerce is an open-source commerce solution built on WordPress, starting in 2008 as WooThemes, in 2017 it decided to focus exclusively on eCommerce.
The company allows small and medium businesses to build exactly the store they want and sell online. The plug-in offers UK SMEs with a WooCommerce webshop a seamless way to support both domestic and European payments. Mollie and WooCommerce, already work closely together in other European countries and are now engaging in a long-term partnership to grow their global footprint together.
Offering customers a better checkout experience
British ecommerce SMEs expanding into Europe risk making a major misstep if they can't accept the payment types European customers favour. Mollie can support them with market knowledge, local payment methods, and key local integrations, such as bookkeeping software. The fully bespoke checkout system supports effortless payments, helping users increase conversion rates.
"WooCommerce research shows that 56% of UK merchants have added multiple or new payment gateways to offer their customers more options and better checkout experiences," says Keala Gaines, general manager payments at WooCommerce. "Sellers should be implementing the preferred payment methods in the countries they're hoping to gain traction in. WooCommerce merchants love Mollie's simple integration, international options, and hyper-localisation."
Mollie's personalised dashboard allows access to real-time data and insights at any time, with flexible pay-outs to ensure businesses keep a healthy cash flow. The WooCommerce plug-in is already available to Mollie's Dutch, French, and German customers.
Working together to grow and expands their footprint
According to the company, Mollie Payments for WooCommerce is easy to install, easy to use, and supports businesses with UK and global payment methods such as debit and credit cards, PayPal and Apple Pay as well as more than 20 local payment methods including iDEAL, Sofort and Bancontact.
"We're delighted to engage in a long term partnership with WooCommerce and grow our footprint together," says Ken Serdons, Mollie CCO. "We're supporting an increasing number of UK businesses with their domestic payments and helping them succeed cross-border in this post-Brexit world. Mollie's ethos is to deliver the easiest online payments for our customers and through our partners. We look forward to continuing to deliver high conversions to allow ecommerce businesses to stay focused without having to worry about the payments side of things."