Modulr lands £9m Paypal injection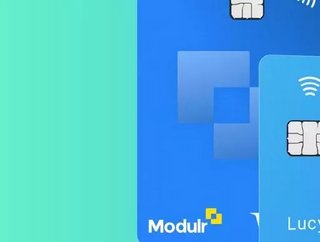 UK digital payments startup secures "milestone" investment amid period of explosive expansion...
UK payments as a service startup Modulr will receive a £9m strategic injection from Paypal Ventures, the US firm's fintech investment arm.
The latest cash infusion brings Modulr's total backing to £63m, with high-profile investors on board including Highland Europe, Frog Capital and Blenheim Chalcot.
Modulr will put the new funds towards its ongoing expansion efforts during a period of rapid acceleration. It will focus on three key pillars: additional products, new talent acquisition, and initiatives to attract and serve a broader customer base. 
Growth in the immediate term will target B2B payments digitisation for SMEs, a global market on the edge of a digital overhaul despite, and partly due to, COVID-19. Modulr's API slots neatly into a variety of needs: automating payments, simplifying pay-ins, and launching new payment systems across payroll, accounting, lending and more. It is also among only a handful of organisations outside the banking system with access to the Bank of England's payments infrastructure through Bacs and Faster Payments.
Modulr's ability to serve the countless businesses without the necessary expertise or resources to implement digital payments in-house makes it an attractive investment and "well-positioned to be an enabler of this trend", says Anil Hansjee, partner at PayPal Ventures.
A milestone investment
Modulr's CEO Myles Stephenson calls the investment "a milestone" in the fintech's ability to execute on its vision of "creating endless new possibilities for our customers while allowing them to focus on their core competencies".
Last month the company took another step towards broadening its customer base by securing an electronic money institution (EMI) license from Ireland's central bank. Modulr's European head John Irwin said the grant opens new doors for its operations on the continent which "for too long… have relied on the same technologies".