Mastercard is unlocking opportunities in the digital economy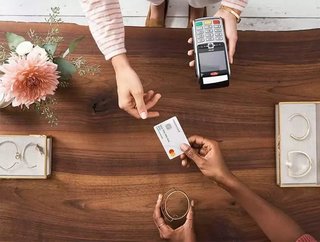 Few companies possess the industry knowledge and global reach to understand the full potential of digital payments better than Mastercard...
Few companies possess the industry knowledge and global reach to understand the full potential of digital payments better than .
FinTech Magazine (FM) consulted with Ajay Bhalla (AB), President of Cyber & Intelligence, to learn what opportunities and challenges a cashless society might bring, and how Mastercard is fostering financial inclusion globally using digital technology.
FM: Please describe your role at Mastercard. 
AB: I lead a team of extraordinary people who develop cutting-edge technology solutions across cyber, biometrics, artificial intelligence and identity. We play a pivotal role in enabling the safe and secure processing of the one billion transactions running through the Mastercard network each day. 
FM: The COVID-19 pandemic has led to an explosion of consumer interest and adoption of contactless payments. How do you envision this trend playing out?
AB: Almost overnight, the pandemic brought about radical change in the way we work, shop, socialise and interact. With that shift, in a matter of weeks, we vaulted five years forward in digital adoption. 
The world of contactless payments is no exception. At Mastercard, we've seen significant year-on-year growth in contactless in-person transactions: whether by card, mobile device or wearable, contactless now represents 63% of in-store transactions across Europe and 40% of those made worldwide.
Over the last few months, the pandemic has driven faster contactless adoption, largely by necessity. That trend is set to continue and contactless payment transactions are forecast to (a five-year increase of 300%).
FM: What are the opportunities and challenges of moving to a cashless society?
AB: Enabling digital payments instore allows consumers to benefit from a cleaner, touch-free interaction at checkouts and reduces the need for face-to-face retail interaction. Contactless transactions are also 10 times faster than other in-person payment methods.
This technological shift could have serious economic benefits too: the economic impact of cash payments is estimated to cost approximately 1.5% of GDP. At a time when the global economy has tipped into recession, mitigating that cost is critical.
There is one major challenge of moving to a cashless economy: how to deliver all this securely, amid new digital threats. Identifying fraudulent or suspicious transactions is a central pillar of Mastercard's multi-layered security approach. We go above and beyond what is required to provide the most effective overall security protection. Our industry-leading artificial intelligence processes more than 75 billion transactions every year in real-time, preventing fraud from harming consumers and the wider payments ecosystem. 
FM: Which other payment tech trends do you think deserve special attention? 
AB: What's often not talked about is the technology behind-the-scenes that is the foundation of the payments ecosystem: AI. At Mastercard, it's protecting consumers, merchants, banks and all our stakeholders, helping us save $20bn in fraud in 2019 alone. When we look at tech trends that will shape the future of payments, we must look at what will most impact AI. 
5G and quantum computing will be real game changers. 5G will lay the foundation for the mass connection of IoT and enable a new generation of applications and services. Quantum computing could spark the creation of an entirely new software market, allowing us to process exponentially more data than the systems we use today.
FM: How is Mastercard showing its commitment to financial inclusion?
AB: Financial inclusion remains one of the world's great challenges, and contactless payments could play a vital role in progressing a global solution. Mastercard is committed to bringing one billion people into the digital economy by 2025, creating pathways toward increased financial security for people, communities and businesses around the world. 
Ensuring digital access for everyday transactions is a key step in including those currently outside the digital economy. However, it can be expensive and complex for small and micro merchants to launch these services, forcing many to accept cash payments. 
In April 2020, there were still 130 million small and micro merchants in emerging markets that did not accept electronic payments. By using tap-on-phone payments solutions, small business owners can accept payments from contactless-enabled cards, mobile wallets and even smartwatches. This unlocks the opportunity for consumers and small businesses to engage in the digital economy with greater equality.
Image: Ajay Bhalla