Mastercard finds surge in digital payments and e-commerce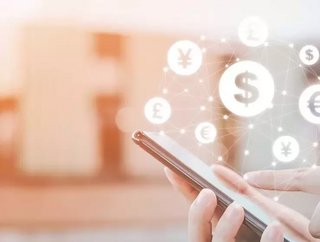 A new global study by Mastercard has found a significant growth in adoption of digital payments as consumers move away from cash...
Driven by COVID-19, consumers worldwide are opting for touch-free, secure and seamless digital methods of paying, according to the latest Mastercard SpendignPulse report.
The global payments giant found that consumers are increasingly moving away from cash towards digital, contact-freel and mobile payment methods.
The study also found rapid growth in global e-commerce, as consumers are moved towards online shopping as a result of COVID-19 restrictions.
These two key trends are defining the evolution of consumer payment behaviour, says Mastercard.
In-store, the research recognised a "massive move away from cash". Globally, Mastercard explains, almost seven in 10 consumers say that the shift to digital payments will likely be permanent.
Further, close to half said that they plan to use cash less, even when the COVID-19 pandemic subsides.
In Europe, Mastercard found that 64% said that tap and pay is now their preferred method of in-store payment - the European region already had the largest adoption of contactless payments of any.
Globally, it was revealed that nearly half (46%) of all respondents in Asia Pacific are using cash less often, while two-thirds of Latin American consumers said they are using cash less or not at all.
Alongside the shift towards digital payments, e-commerce has reached new heights.
For example, Mastercard SpendingPulse1, which measures retail sales across all payment types and products or services, showed that US e-commerce spending grew by 93% year-over-year during May.
In addition, across both April and May, e-commerce as a share of total retail sales reached 33% in the UK, a level referred to by Mastecard as 'an unprecedented high'.
According to Jorn Lambert, Executive Vice President, Digital Solutions: "While no one could have predicted the state of the world we're in today, it has reinforced the necessity for us to continue evolving the consumer payment experience to meet the consumer wherever they are.
"We've been focused on building our Digital-First capabilities for years, which have enabled this accelerated shift to digital payments - it's unlikely consumers will revert to old payment habits."