Mastercard: The cashless economy is taking hold in Australia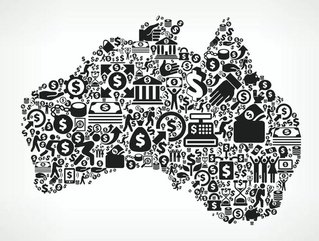 Research conducted by Mastercard has found a surge in uptake for digital infrastructure among Australian companies amid COVID-19...
Research conducted by has found a surge in uptake for digital infrastructure among Australian companies amid COVID-19.
Using a representative sample of 806 domestic businesses and conducting a survey regarding their experiences during the pandemic so far, Mastercard reports that 52% have shifted and accelerated their focus on ecommerce structures. 68% claimed to have done so within a week of researching the option and 20% switched in just 24 hours.
The company infers that COVID-19 is ultimately responsible for this change: online shopping methods facilitate the requirement for social distancing and cashless transactions reduce surface contact with the virus. Mobile wallets have subsequently also gained popularity (23% rise).
The future of business?
Far from being a temporary solution, Mastercard intimates that the shift to digital payments could have long-term benefits for small businesses (SMEs) that are struggling during the pandemic. Consumer preferences are changing, and business needs to accommodate them: 
"As consumers continue to shift toward digital payments, businesses everywhere are evolving their operations to appeal to their customers' new preferences. It's more important than ever that SMEs around Australia better understand and expand their digital capabilities," said Sumit Khurana, Senior Principal, Data and Services, Australia, Mastercard.
"In adding the Small Business Digital Readiness Diagnostic to the support program, Mastercard is looking to enable local organisations to seize the online opportunity and future-proof their business."
'Cashless' takes hold
Elsewhere, a conducted in the UK by Which? found that 34% of consumers had found themselves unable to pay with cash on at least one occasion since March.
Concluding that the shift to digital payments is a pragmatic decision caused by bank branch closures, David Fagleman, Director at , nevertheless told the BBC that an accelerated shift towards a cashless society could have deleterious consequences:
"Our own research shows that despite a decline in use for day-to-day purchases, nearly three-quarters of people think the move to a cashless society is happening too fast and risks leaving some people, particularly the vulnerable, behind."
In an interview with , Ajay Bhalla, President of Cyber & Intelligence at Mastercard, agreed that addressing financial inclusion remained a core challenge, though not an insurmountable one. Indeed, Bhalla believed that digital payments themselves could actually enable a better financial future for everyone:
"Financial inclusion remains one of the world's great challenges, and contactless payments could play a vital role in progressing a global solution. Mastercard is committed to bringing one billion people into the digital economy by 2025, creating pathways toward increased financial security for people, communities and businesses around the world."