Mastercard and Island Pay launch first digital currency card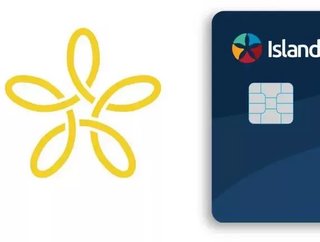 Finance giant Mastercard has teamed up with Island Pay to deliver a world first: a digital currency-linked payment card backed by a central bank...
Held together by , the collaboration will enable people to use an official digital currency called 'The Bahamas Sand Dollar' for purchases via a prepaid card.
Transactions carried out with the card are automatically converted from digital to fiat currency and will be legal tender for goods and services on the islands (of which there are 700), as well as around the world.
It is hoped that the Sand Dollar will create a more financially inclusive economy, promote more diverse purchasing methods, and facilitate government disbursements. The same value and protections will apply as the Bahamas' traditional currency.
Modernising payments in the Bahamas
The Sand Dollar was originally trialled in 2019 and went on to become the first digital incarnation of a national currency in circulation late last year.
Mastercard's allowed developers to chart the issuance, distribution and exchange of the Sand Dollar in a simulated environment prior to its real rollout.
's role was to combine Mastercard's technology and operational breadth with its own platform, which has been revolutionising payment solutions in the Caribbean through lower costs and higher quality service since it was founded in 2018.
"By working closely with the Central Bank of The Bahamas and Mastercard, we are able to issue a prepaid card unlike any other in the world. We are now able to bring immediate, critical benefits to our customers at a time when they are looking to find new, innovative ways to pay," said Richard Douglas, Co-Founder.
"The Bahamas is leading innovation in CBDCs (central bank digital currencies), and we're thrilled to be able to play an important role in helping to democratise access to currency, especially in areas that are currently underserved."
The shape of digital payments to come
2021 has already seen Mastercard and other industry leaders like Visa partner with innovative fintechs to chart new paths in digital payments, including , , and .
Although digital versions of fiat currency are beginning to , the pioneering work taking place in the Bahamas, which unites central banking and payments so holistically could give an indication of finance's future everywhere.
"We welcome this approach to combining digital currency use with access to foreign currency and other payment outlets. The Central Bank of The Bahamas will continue to encourage fintech developments that tie into the Sand Dollar infrastructure, while allowing us to satisfy best global practices for regulation of the space," stated John Rolle, Governor.
Furthermore, Raj Dhamodharan, Executive VP at Mastercard, praised the project's results and intimated that this represented just the tip of iceberg:
"This partnership is an example of how the private and public sector can rethink what's possible, while delivering the strongest levels of consumer protection and regulatory compliance. We're creating a lot more possibilities for governments, shoppers and merchants, allowing them to transact in an entirely new form of payment."
Image credit: Island Pay