Mambu and the UAE's digital banking journey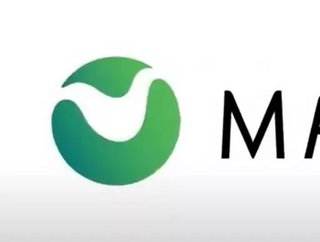 Miljan Stamenkovic, Mambu's General Manager for MENA, talks technology and digital transformation...
Miljan Stamenkovic enjoys the dynamic and constantly evolving world of fintech banking. In his current role as General Manager for MENA for Mambu, Stamenkovic sees opportunity in abundance. 
"When I joined Mambu with my team in 2019, we came with the fintech, entrepreneurial mindset and DNA to build and grow Mambu's business in the MENA (Middle East and North Africa) region. Before 2019, the region used to remind me of a desert, at least in terms of cloud service providers and cloud adoption. But this past year has been a wave of progress." In November 2020, Mambu opened a new office in Abu Dhabi Global Market, as the region has quickly become a key market for Mambu.
He explains, "There are data protection laws. There are cybersecurity regulations and most importantly, a variety of major tier one cloud service providers that are available. But what particularly excites me here at Mambu is the opportunity to rethink business models together with our clients and really bring them to life. This is where I saw a great fit with Mambu and its composable philosophy."
Creating a neobank and challenger bank ecosystem has been his ultimate goal. "In my opinion, this actually creates a unique opportunity to partner with some of the best fintechs in the region and build the region's first and true challenger and neobanks."
Stamenkovic credits Mambu's partnership with Banque Saudi Fransi (BSF) for the success that has driven the bank forward in the region. "When I think about all the challenger and neobanks that have grown massively over the past decade,there is one common denominator for all these new initiatives. I would say they really operate like a tech company rather than a bank. - BSF is leading this approach in Saudi Arabia."
He continues, "This brings a competitive advantage for tech companies. These platforms are each managed individually but can be swapped in and out. And when put together, they actually form the backbone of a company's technology capability. This is why tech companies and banks like BSF actually can get products to the market a hundred times faster than their more incumbent peers."
The implementation, he stresses, is an evolving process, where each component is trialled and checked and swapped in and out according to its effectiveness. But it's down to the dynamism of the team on the project to initiate these changes. "As critical as technology is to digital transformation, the DNA of people working on these initiatives is the key to success. At BSF they have a true startup and entrepreneurial mentality."
He explains that Mambu is helping BSF deliver an entire new banking experience while providing soft core banking services hosted, in this case in Saudi Arabia. "Mambu sits at the heart of BSF's new challenger bank and its technology stack. So, this actually enables BSF to take an entirely cloud native approach, having Mambu at the centre of its 'Digital Engine'."
Stamenkovic points out, "Mambu enables banking like a modern tech company. Banks used to be built to last, but today they need to be built to change. And that's what we're enabling here."