Lanistar gets FCA approval after 2020 regulatory wrist slap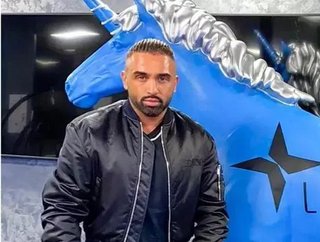 Lanistar has achieved FCA approval after last year's FCA warning that it was not sufficiently authorised...
The hyped-up UK fintech startup Lanistar, has been granted Financial Conduct Authority (FCA) approval to launch what it claims is one of the world's most secure card payment solutions.
The company, which launched in 2019, came under fire late last year following the rollout of an extensive social media campaign that saw it target 3,000 high-level Instagram influencers as part of the company's marketing strategy.
Popular influencers taking part in the campaign included Love Island celebrities and Premier League footballers - one of which has 12 million followers.
The campaign led with the news that Lanistar's 'Polymorphic' payment card provides ultimate customer security because it does not store personal information, it can generate one-time PINs and set unique security codes for individual purchases or ATM withdrawals.
Fintech FCA approval
But the FCA sent out a warning about the company, saying it was "not authorised by us" as well as saying "some firms act without our authorisation and some knowingly run investment scams".
Lanistar now says it has secured regulatory approval to operate as an Electronic Money Directive (EMD) agent of the payments firm Modulr. The EMD status means the fintech can distribute and redeem electronic money on behalf of Modulr, enabling Lanistar to provide its customers with digital accounts that can receive and send out payments. 
The card, which is available free of charge - or has £3.99 and £14.99 per month options, also enables customers to load several cards onto the Lanistar app and select between them. 
The news follows on from Lanistar's tie-up in June 2020 with MasterCard, which at the time of the FCA warning, stood by Lanistar, saying it was committed to 'driving choice and innovation in payments for people everywhere and supporting fintechs through our card issuing partners.'
Lanistar expansion plans
Despite the setback late last year, executives say Lanistar is forging ahead with investment and expansion plans. said the company was still promoting its strategy to become a £10bn+ fintech, with plans to expand to the EU and South America, starting in Brazil. 
To date, Lanistar has raised £15m in capital from supporters and family investments. A £10bn valuation would place it higher than Starling Bank, Revolut and Monzo combined. 
"We are extremely grateful and excited by the official confirmation that we are approved as an EMD agent and one step closer towards achieving greatness," said Kiziloz.
Lanistar currently employs 100 staff across three locations, namely London, Athens and Macedonia. It's expansion plans include reaching a 400-strong team by the end of 2021.