Klarna: how can we enrich customer experience?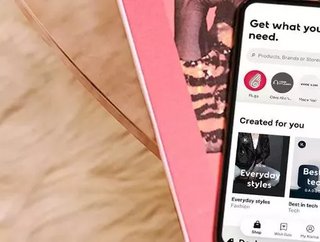 Fintech payments giant, Klarna says being more in touch with shoppers' feelings will aid retailers recovery from the aftermath of the coronavirus pand...
In a recent Swedish online payments firm, released new research with leading SaaS eCommerce platform provider , in partnership with Andrew Busby, an expert in retail. This research highlights the fragility of the online shopper journey and a hierarchy of needs that should be met to enrich a customer's experience.
2000 UK shoppers were surveyed between 20th - 25th March 2020 to form part of the report, . According to the study, on average, UK shoppers abandon a purchase 1.27 times a week - where do the pinch points lie? We examine some of the results below. 
The lack of affordable and fast delivery options: 54% of people surveyed said they abandoned their shopping cart due to the limited delivery options offered. Delivery appears to be a significant drop-out point in the online shopping journey when the only options are expensive and not flexible, potentially pushing customers to either disregard the purchase completely or seek to buy it physically in store.
The bother of card and account details: 23% of consumers said they are influenced by the checkout speed process when buying online. With retailers having too many steps when checking out and being pushed to create an account, it's no wonder carts are left abandoned. 27% admitted to discarding their basket because they couldn't remember login details and 26% said they did the same because they 'couldn't be bothered' to prepare their card details. Problems like these have been solved already, for example, Amazon's 1-Click Ordering service completely skips the checkout service altogether. With login and payment detail pages almost becoming a barrier to purchases, it's a wonder why checkout pages remain somewhat dated.
The safety of buying: this does not only refer to the security of a website, although a staggering 75% said they would more than likely abandon their purchase if they did not trust the website. COVID-19 has brought in a new range of expectations for consumers when expecting a delivery, one of those being non-contact delivery. This approach has been essential for delivery drivers and customers alike by keeping them safe and confident in the service.
"Innovation is key, retailers are right to consider new ways of reaching customers and bringing the same enriching experiences to them in this strange new world," commented . "But, in a matter of months, functionality and safety have shot to unprecedented levels of importance. Physical stores may never look the same again – online retailers are under peak pressure to make the shopping experience as safe and seamless as possible."
Klarna's impact
Founded in 2005, the company's goal was to "make shopping smoooth" and they insist on the 3 o's. Klarna offers a variety of payment options like splitting a payment into instalments or buy now pay later, working with over 200,000 merchants including the likes of Samsung, IKEA and Nike, to name just a few. 
The key to its success is charging no interest and giving consumers power in flexibility, a point reinforced by the statistics, with 22% of people surveyed saying they are encouraged by flexible payment options. Retailers offering Klarna's services reported a 30% increase in orders and a huge 68% increase in order volume. Ecommerce will be an industry to watch post-coronavirus, as the new normal sets in, is it time to revolutionise the way we shop online?