Klarna Debuts Virtual Cards in Europe Using Fintech Marqeta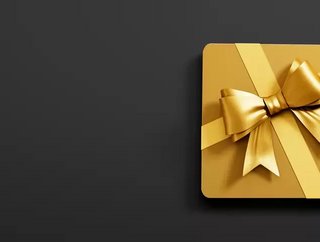 The new one-time virtual credit cards launched by Klarna across Europe in partnership with Marqeta enhance its sustainable footprint and user experience
Klarna, the Swedish fintech company best known for its buy now pay later (BNPL) service, has just announced it will be using Marqeta's financial technology platform to provide virtual credit cards with limited use in 13 new European jurisdictions.
These one-time virtual cards will be available in Austria, Belgium, Denmark, Finland, France, Germany, Ireland, Italy, Netherlands, Norway, Poland, Spain, and the UK, to allow customers to have a smoother shopping experience.
Marqeta's collaboration with Klarna began with the release of Klarna's UK shopping app in May 2021. Marqeta expanded to 12 new locations in September, with Klarna accepting one-time virtual cards in all of them. This partnership is a significant expansion of the scope of Marqeta's business and a substantial victory for Klarna's operations in Europe.
Marqeta's expanded reach in collaboration with Klarna
Marqeta is a US-based financial technology company founded in 2018. The company provides a platform to issue cards and process payments through APIs. At the time of publication, the company was valued at $9.56bn USD on Nasdaq and had around 750 employees. In November, it stated the number of transactions carried out by its European clientele in the third quarter of 2021 went up by more than 340% year over year.
Jason Gardner, Founder and CEO of Marqeta, said, "Marqeta's partnership with Klarna is an incredible example of what our modern card issuing platform can support, helping them stand up and scale new payments experiences across three continents now. We're proud to enable such an innovative company in Klarna and are excited that they've shown this trust in our partnership to take on so much of their European business."
In 2018, Marqeta's modern card issuing platform was used by Klarna to power its one-time virtual credit cards in its mobile shopping app, allowing customers to make purchases using internet-enabled devices. Marqeta assisted Klarna in its Australian debut in 2020 and its recent extension into the New Zealand market. Klarna uses Marqeta's industry-defining Just-in-Time (JIT) Funding feature to give it control over the full transaction flow, as well as Marqeta's robust, flexible technology and suite of more than 300 open APIs to power customisable product experiences and support Klarna's rapid global scale.  
Marqeta's industry-defining Just-in-Time Funding technology is at the heart of Klarna's new product experience. The technology enables rapid global scalability due to its flexible nature and selection of over 300 open APIs.
The advantages of virtual cards, from improved security to sustainability
Virtual cards are becoming increasingly popular as a payment method, with Marqeta issuing over 320 million cards since launching. These cards do not require a physical card to operate, which is beneficial for many different types of retailers. They are popular because they offer a higher level of security than traditional credit cards, as the user's actual credit card number is not revealed to the retailer.
Furthermore, virtual cards are a good push for sustainability because they eliminate the need for plastic to be used when making cards. In addition, they also save money for retailers as they do not have to pay a yearly fee per card issued, and there are no material costs involved in maintaining them.
Klarna's business performance varies depending on the statistics
During the first half of 2021, Klarna's gross merchandise volume (GMV) expanded by 77% year over year (YoY), reaching $39 billion globally. At the same time, the fintech company has been making a loss since 2019. So depending on which statistic one looks at, Klarna is either doing well or not so good.
Koen Kӧppen, Chief Technology Officer at Klarna, noted, "Klarna has seen significant growth of our consumer base in the past years, most especially in the US and partners like Marqeta support this trajectory. Marqeta's tech platform has helped us quickly realise new or improved products in complex markets. We're happy to now work with Marqeta in Europe to further leverage this expertise as we develop our offering." 
In conclusion, Klarna is seeing growth in users and volume yet making a loss, showcasing both sides of the fintech ecosystem. It has turned its attention to virtual credit cards in Europe, using Marqeta's card issuing platform to power this. It is excellent for user experience, security, and sustainability. However, it will be interesting to see if Klarna can turn a profit with this new strategy.