Klarna brings Buy Now, Pay Later to Etsy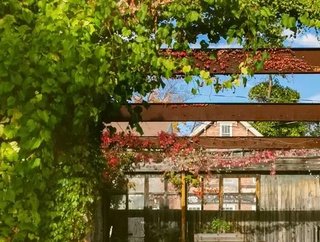 Leading fintech brings flexible payments to the creative marketplace ahead of key holiday shopping season...
Leading Swedish fintech Klarna will launch its Buy Now, Pay Later solution on creative marketplace Etsy. 
The feature will go live in the US, before rolling out to other global markets throughout 2021. 
Klarna CEO Sebastian Siemiatkowski says the partnership will make it "even easier for [Etsy's] vibrant buyer community to get the items they love". 
Enabled by Adyen's global payments platform, Etsy customers will be able to delay the payment of purchases valued between $50 and $10,000. 
Klarna offers shoppers three distinct ways to pay: 
Purchase now and pay within 30 days 
Purchase now and spread the cost over three payments: one at point of sale, and two scheduled automatically every 30 days
Purchase now and finance the transaction to be paid within six and 36 months
Etsy is an online marketplace for more than 3m creatives to market and sell their goods, including everything from t-shirts featuring original prints, to one-off jewellery items and, in the time of COVID-19, custom face masks. It serves more than 47m active buyers and reached annual gross merchandise sales of $5b in 2019. 
The timely launch precedes what is known as the golden quarter in retail, the three months leading up to and surrounding the Christmas and holiday shopping season. Kruti Patel Goyal, Etsy's Chief Product Officer, says integrating Klarna will provide customers a "flexible solution" to shop for friends and family over the period, particularly as consumers continue to tighten their belts over COVID-19 uncertainty. 
"Klarna will enable shoppers to buy on Etsy with greater financial control and convenience, without additional fees for sellers," Goyal adds. 
Investment in retail
Klarna's partnership with Etsy follows the closure of a $650m funding round in September, led by Silver Lake, which will be used to further invest in the fintech's retail offering - particularly in the US, where it says it now reaches more than 9m consumers. Klarna says it added more than 35,000 new retailers to its platform during the first half of 2020. 
The injection takes Klarna's valuation to $10.65b, making it the most valuable private fintech in Europe and among the top five globally.