How Rapyd powers local payments anywhere in the world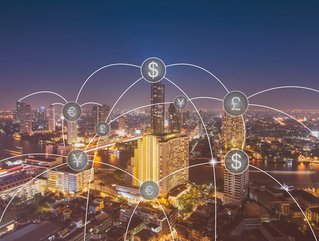 As the need for fintech applications to scale globally grows we take a look at how Rapyd helps businesses create great local commerce experiences anywhere
Founded in 2016, Rapyd powers local payments anywhere in the world, enabling companies across the globe to access markets quicker.
Rapyd helps businesses create great local commerce experiences anywhere, by building the technology that removes the back-end complexities of cross-border commerce while providing local payments expertise.
Global ecommerce companies, technology firms, marketplaces, and financial institutions use the company's fintech-as-a-service platforms—Collect, Disburse, Wallet, and Issuing—to embed localised fintech and payments capabilities into their applications.
The company has also built the Rapyd Global Payments Network, which lets businesses access the world's largest local payment network with over 900 locally preferred payment methods including, bank transfers, ewallets, cash in more than 100 countries.
Supporting local payments on a global scale
Rapyd recently announced the launch of Virtual Accounts, a product which aims to empower businesses to expand globally while supporting local payments.
This new offering allows organisations anywhere in the world to securely and reliably accept local bank transfers across over 40 countries in more than 25 currencies, including the US, UK, EU, and APAC regions.
The launch of Virtual Accounts comes at a crucial time for businesses searching for payment support to allow them to tap into the global marketplace. While 93% of businesses report cross-border commerce is a high priority for their organizations in 2022, nearly 1 in 4 say supporting local payment methods is their biggest operational challenge holding them back.
Khyati Soparkar, Head of Global Product Marketing at Rapyd comments: "One of the key factors that holds businesses back from expanding globally and reaching the next level of growth is the lack of infrastructure to support local payments. Virtual Accounts provide businesses the confidence to grow worldwide knowing they have a trusted payments solution in place. Now, it's never been easier to reach more countries, currencies and customers – all businesses need is one Rapyd account."
Creating a new experience for clients
Kadmos, a global salary payment platform uses Rapyd Virtual Accounts to simplify the payment of international salaries. Powered by Virtual Accounts, Kadmos makes it easy for companies to seamlessly pay international salaries across the globe, and for their employees to remit and spend their earnings everywhere.
Sasha Makarovych, Co-Founder of Kadmos comments: "When it comes to getting employees paid on time and in their local currencies, it is very administration heavy, inefficient, costly and takes many days to process and reach employees. By partnering with Rapyd, Kadmos clients experience a completely new way of paying their international workforce. Thanks to Virtual Accounts, it is faster, digital, and much cheaper – ultimately helping employers pay the more than 180 million global migrant workers more efficiently."