Has cryptocurrency become the corporate asset of choice?
By Katharine Wooller, Managing Director (UK and Eire), Dacxi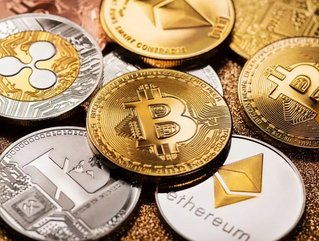 The story of bitcoin over the last 12 months has been nothing short of a fairy tale, conquering both retail investors and payment businesses alike...
The story of bitcoin over the last 12 months has been nothing short of a fairy tale, conquering both retail investors enthused by the 1,137% growth, and payment businesses alike, with Paypal and VISA integrating cryptocurrencies into their platforms.  
Banks, hedge funds, and asset managers have joined the party, with recent votes of confidence from Blackrock, JP Morgan and DeutscheBank and with a certain trend-setting Mr Elon Musk moving US$1.5bn worth of Tesla's cash into bitcoin, this looks set to change. 
It's huge news that bitcoin is finally being accepted as a viable treasury asset.   
Elon Musk, himself, is a great advert, not only as a forward-thinking entrepreneur and one of the richest men on the planet, but also because the decision to switch hold some of Tesla's assets in crypto made $420m profit in a week.  
Of course, a few other corporates preceded Musk's example. Jack Dorsey, CEO of Square and Twitter, has put $50m of Square's balance sheet investment in bitcoin, a not insubstantial 1% of total assets as of Q2 2020. He believes that bitcoin is the heir apparent as native currency of the internet, stating "the world ultimately will have a single currency, the internet will have a single currency. I personally believe that it will be bitcoin".   
Microstrategy, the first public company to make a substantial balance sheet allocation to bitcoin, found itself seeking protection from what the CEO saw as "the melting ice cube" of their cash assets, thus resulting in a $475m bitcoin purchase over Q4 2020.  
There are many other corporates sitting on cash, with an uninspiring return.  A Moody's report at the end of 2020 suggested that record stockpiles were being hoarded, with of $2.1trn being held by S&P 500 companies not in the financial, transportation or utility sectors.  
Even a tiny fraction of this cash moving to bitcoin would have a dramatic effect, and as a result bitcoin prices could easily increase five- or 10-fold in 2021. 
Indeed, the options market would suggest bitcoin has a sunny outlook for 2021, pricing in a 10% chance of $400k by year's end, 15% chance of $300k, 30% chance of $160k and close to a 50% chance of higher than $100k.  
Unsurprisingly, a few other large corporates are rumoured to be following suit, namely Apple, which is currently sitting on $193bn in cash.   The ever-growing numbers of banks offering reputable custody services for crypto is also a big enabler.
I would also expect to see bitcoin's stranglehold as the crypto of choice to loosen over the course of 2021.  Indeed, the bitcoin dominance that we see in daily traded volumes has dropped substantially so far this year, from 72% to 60%.  I would expect to see Ethereum, and to a lesser extent Litecoin, being considered for treasury in the coming years. 
Crypto as a viable asset over cash is a phenomenal achievement. 
This article was contributed by Katharine Wooller.
Wooller is Managing Director of Dacxi , the UK's fastest-growing digital asset exchange.