Green back: TreeCard combines payments and eco-philanthropy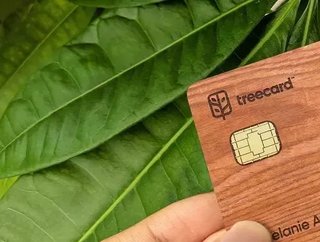 New fintech startup to launch wooden debit cards and channel large portion of merchant transaction fee profits to deforestation projects...
A new fintech startup is hoping to solve two problems in one: convenient consumer payments and the global deforestation crisis.
TreeCard will launch a free, wooden debit card which channels a share of profits from merchant transaction fees into planting trees around the world. Every $60 spent using the card equates to a new tree, with 80% of TreeCard profits funnelled into deforestation projects.
The fintech is backed by Ecosia, a Berlin, Germany-based search engine which also uses a share of its advertising revenue on green philanthropic projects. Ecosia invested $1m in TreeCard for a 20% stake in company. 
TreeCard was co-founded by Jamie Cox, the 23-year-old fintech entrepreneur behind Y Combinator-accelerated rewards and payment app Cashew, James Dugan and Peter Francis. 
About the card
Each TreeCard is made from sustainably sourced FSC cherry wood. Ecosia says that, as well as looking unique and attractive, around 300,000 of the debit cards can be manufactured from one tree, cutting back on the usage of virgin plastics, and boosting its eco-credentials. 
The physical wooden debit card is powered by Mastercard's network, supporting chip and pin as well as contactless payments. TreeCard accounts are fully featured debit accounts, able to receive direct deposits and be linked to a variety of the most popular device-based payment systems, including Apple Pay, Google Pay and Samsung Pay. 
Accounts are backed by an app that tracks both spending - in a similar vein to most neobank and digital payment platforms - as well as the amount of newly planted trees cardholders have contributed towards. Users will also be able to use a suite of expected features within the app, including bill-splitting with friends.
There's no firm date on when TreeCards will begin rolling out to consumers, though those interested can sign up before 1 December to be among the first cardholders.